After Narayanpet, Wanaparthy takes the path of no plastics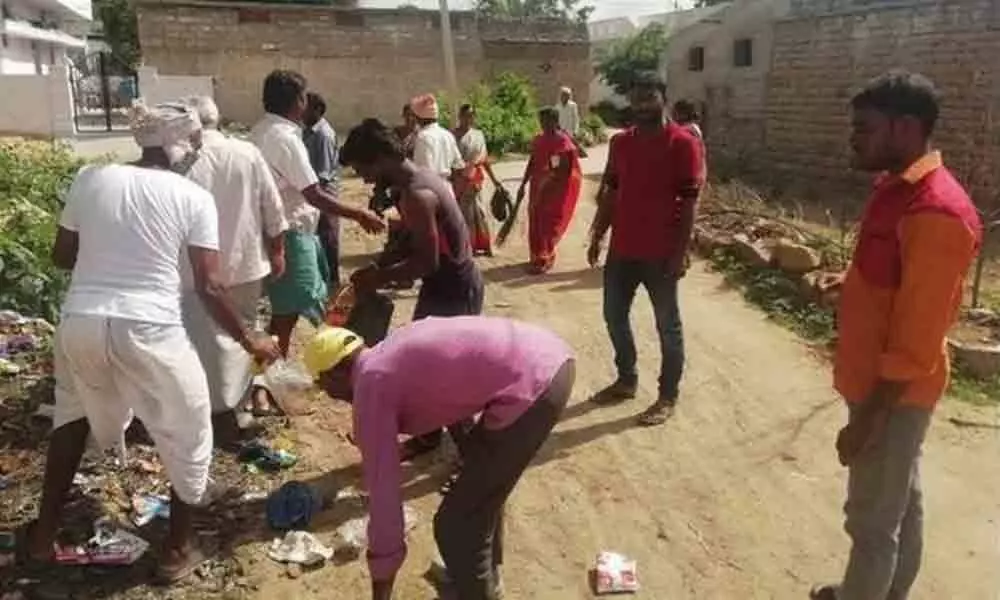 Highlights
• Administration devises an action plan to encourage people use paper bags instead of plastic carry bags.
• Distributes over 2 lakh paper bags to traders and general public
Wanaparthy: With an aim to provide a permanent solution to the menace of indiscriminate use of plastics, Wanaparthy District Collector Swetha Mohanty had taken up the task of spreading awareness among public about the ill effects of plastic on the environment.
As part of the plan to overcome the problem of plastic use in the district, the District Collector has decided to embark on a programme to provide training and awareness to people and at the same time promote the use of paper bags instead of plastic bags.
"We have devised a special action plan to promote the use of paper bags and have decided to take up the awareness programme on the adverse impact of plastics on the environment for school children and rural people. We have directed the officials concerned to visit the villages and spread awareness against use of plastics. We have also taken steps to remove the plastic waste and send it to recycling centres," said the Wanaparthy District Collector.

In addition to spreading awareness, the district administration has also decided to train the school children in the process of making paper bags. At the same time, with the help of officials of Mission for Eradication of Poverty in Municipal Areas (MEPMA), the district administration has also decided to train the self-help groups in making paper bags.
Until now, the district administration has already prepared more than 2 lakh paper bags and distributed it to various business establishments and to general public across the district.