Agri survey: Data pertaining to 25,000 farmers collected in Khammam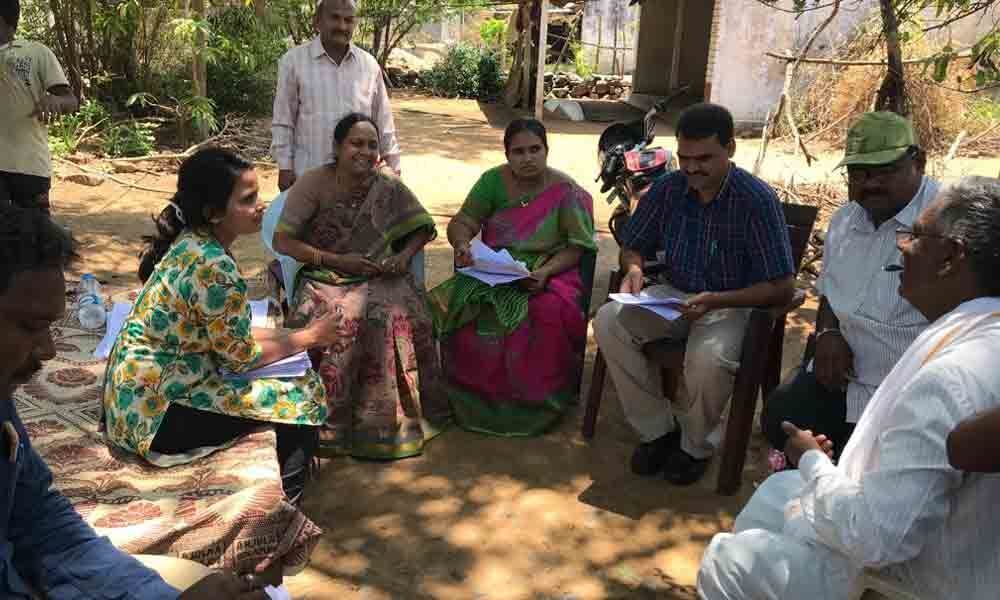 Highlights
The State government has been making innovative changes in the Agriculture department to benefit the farming community.
Khammam: The State government has been making innovative changes in the Agriculture department to benefit the farming community. As part of this, the Agriculture department has started the computerisation of farmers biographic data besides collecting other details in order to improve the transparency in the agricultural sector. The government is planning to create a portal wherein the farmers can find their names besides the information regarding crops they cultivated and welfare schemes being utilised by him.

Through the portal, the government is also planning to provide information based on location selected regarding the crops that can be cultivated, advisable pesticides and manuring techniques that can be implemented, markets to sell the crops and instructions to apply for eligible welfare schemes.
The Agriculture department, in this regard, has started a comprehensive survey of farmers in Khammam district on April 17. There are 2,72,188 farmers in the entire district cultivating in lands extended over 5 lakh hectares. As of information collected till Monday, information about 25,000 farmers has already been collected and plans of speeding up the survey are underway. To efficiently deliver the fruits of farmers' welfare schemes introduced by the government directly to the farmers, the government has been collecting the necessary information.
Under the leadership of District Agriculture Officer Jhansi Lakshmi Kumari, five ADAs, 21 AOs, 129 AEOs are conducting the survey. The survey consists of 44 columns of questions divided into two parts. Information regarding Name, Account number, Aadhaar number and other details will be collected in Part-A and in Part-B land details, soil composition, education qualification, water availability to farm, prior cultivation history, agricultural loan details, loan premium payment details and other queries. Information regarding the usage of smartphones among farmers will be collected. And among the smartphone user, information regarding usage of agricultural help line apps like Kisan Suvidha and agricultural management will be collected.
Speaking about the survey, Jhansi Lakshmi Kumari said, "We have already started the survey. As of now, the data of around 25,000 farmers has already been collected. When successfully completed, this survey will provide information regarding the details of soil composition, water supply and agricultural productivity of the whole district. I appeal to all farmers to cooperate with the survey officers and provide necessary information to them. We hope to speed up the survey and finish it by May 20."