BJP plans to play dynasty politics card to cut into Congress, TRS vote share in Huzurnagar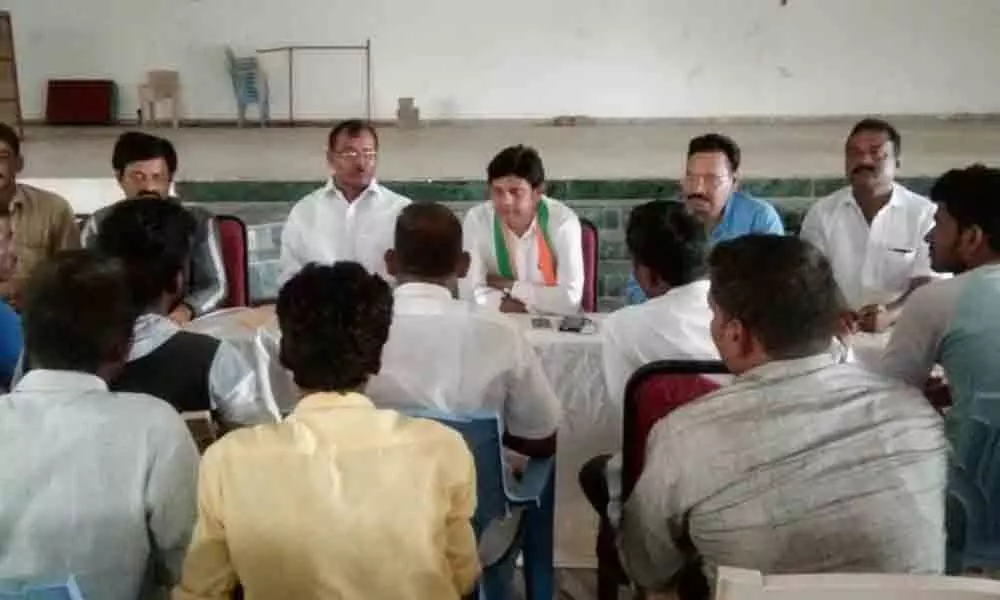 Highlights
A meeting of Bharatiya Janata Party local booth committees of Huzurnagar was held at a private function hall in Huzurnagar town on Tuesday
Huzurnagar: A meeting of Bharatiya Janata Party local booth committees of Huzurnagar was held at a private function hall in Huzurnagar town on Tuesday. Addressing the gathering, party Huzurnagar constituency in-charges, former MLA Shashidhar Reddy and Garlapati Jithendra Kumar, along with party candidate for the by-poll Kota Rama Rao, advised the party workers to hand over pamphlets to every house in the respective booth limits and explain the Central government schemes and developmental activities to people to get their support for the party candidate in the upcoming by-election.

They advised the party cadre to educate the people about the family ruling of both the Congress and the Telangana Rashtra Samithi.
After the meeting, party candidate Rama Rao carried out campaign in Huzurnagar town and urged the residents to back the saffron party in the bypoll. He assured them to develop the constituency by securing a huge package from BJP-led Central government.
Party district vice-president Chandra Reddy, district secretary Srinivas, Huzurnagar town president Ramaraju and party booth committee members attended meeting.