Covid-19 makes granite industries stone-dead in Khammam district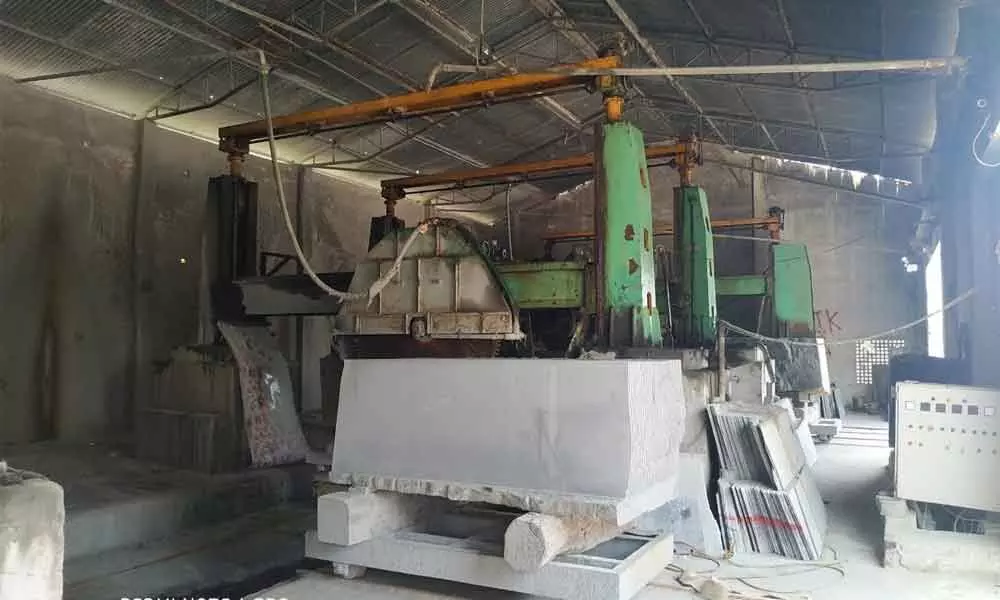 Highlights
Nearly 450 granite slabs and 250 tiles industries across Khammam district had incurred heavy losses of about Rs 50 crores as all the industries have been closed for the past 45 days due to the lockdown imposed to prevent the spread of novel Covid-19
Khammam: Nearly 450 granite slabs and 250 tiles industries across Khammam district had incurred heavy losses of about Rs 50 crores as all the industries have been closed for the past 45 days due to the lockdown imposed to prevent the spread of novel Covid-19.
Due to the lockdown, about 50 per cent of skilled workers, mostly migrated workers, returned to their hometowns. They may return after six months.
In this situation, even if the government gives green signals to run industries, the industrialists are not willing to run their units due to the absence of skilled workers.
Already the industries are in deep crisis because of nil exports and no demand in domestic market due to a fall in construction activities. The industrialists are not in a position even to pay current bills and other minimum charges to the government.
Explaining the crisis, they have been facing to The Hans India reporter, State Granite Owners Association president Royala Nageswara Rao said they had never experienced this sort of situation in granite industry.
In fact, Khammam district is popular as granite industry hub with about 450 granite and 250 tiles industries spread across the district.
Nearly 8,000 migrant labourers from different States Rajasthan, West Bengal, Chhattisgarh, Bihar and Uttar Pradesh comes here to work in various industries. Majority of the skilled workers are from other States, he informed.
Nageswara Rao said that managements of all industries had provided food and shelter to the workers in the district during the lockdown period. After the government gave relaxation, nearly 4,000 skilled workers returned to their hometowns and the remaining workers also planning to go to their places.
He observed these workers may not return to works soon and may take five to six months. Without workers, the factories cannot be operated, he added.
The Association president said that in normal days, the turnover was nearly Rs 25 crores in the district. The problems of the granite industries had started three months before the lockdown as all transports to China were stopped, he added.
As almost all the granite industries owners couldn't pay minimum charges to the government, he appealed to the government to release subsidy and lift Royalty in all factories across the State.
Subscribed Failed...
Subscribed Successfully...