Gair Jimmedar Mantri Javadekar, KTR taunts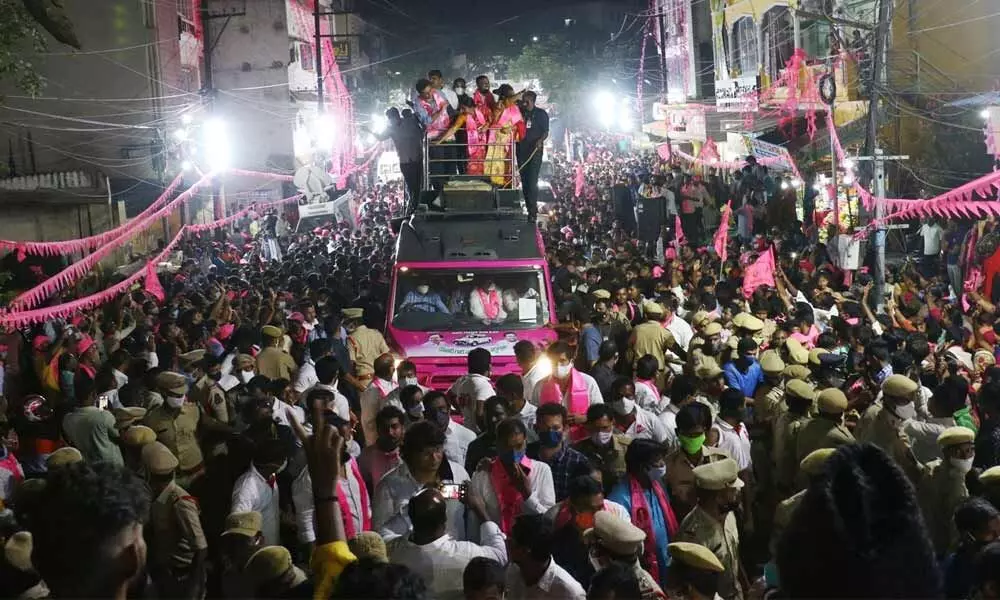 Highlights
Mounts blistering attack on BJP following release of charge sheet
Hyderabad: TRS Working President K T Rama Rao on Sunday charged Union Minister Prakash Javadekar with being an "irresponsible minister."
Reacting to the charge sheet released by Javadekar, KTR said that 135 crore charge sheets should be filed against the BJP government at Centre. Prime Minister Narendra Modi had asked people to open bank accounts, saying that they would transfer Rs 15 lakh into each account but no one so far got any amount. Again, Modi promised two crore jobs per year. He should explain how many jobs they had provide so far.
On what basis did the TBJP come out with a charge sheet, wondered KTR. Is it for fixing highest number of CCTV cameras? For providing drinking water regularly or for taking up street lighting projects or bringing in huge investments?
The BJP, KTR said, was jittery following a spate of schemes launched by the TRS government, which include Kalyanalaxmi, Shaadi Mubarak, KCR kit for pregnant women.
Subscribed Failed...
Subscribed Successfully...