Hyderabad: BJP extends support to 'Chalo Tank Bund'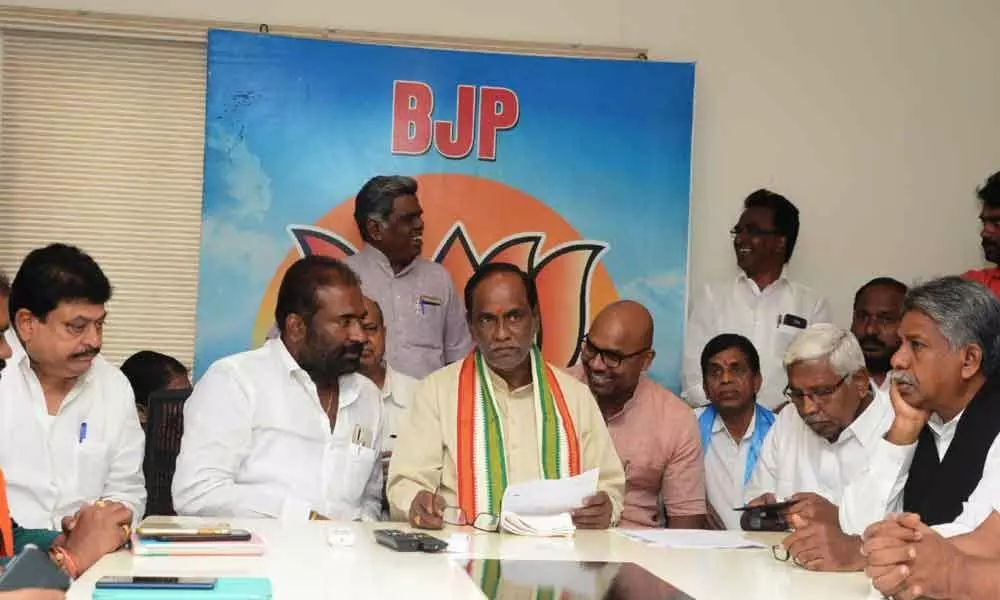 Highlights
In support of the striking RTC employees, BJP State unit president K Laxman alleges that the TRS government has been adopting adamant attitude towards RTC employees and has failed in sorting out their problems
Hyderabad: Bharatiya Janata Party (BJP) State unit on Wednesday extended full support to 'Chalo Tank Bund' call given by the TSRTC JAC leader on November 9.
Addressing a press conference here, BJP State unit chief K Laxman said the party would support and join the proposed million march being organised by striking RTC employees on November 9.
Accusing TRS government of adopting adamant attitude towards RTC employees, Laxman alleged that the State government totally failed in sorting out the issues of the striking employees.
He said the RTC strike which has been going on for over one-month has not only affected normal life but has also crippled public transport system in the State.

Instead of showing interest in resolving the problems of 50,000 striking RTC employees, Chief Minister K Chandrashekar Rao has been provoking and intimidating them, Laxman alleged.
He said, "The Chief Minister has given three deadlines to striking employees and tried to intimidate them but RTC employees did not respond to deadlines. Merely about 300 hundred employees have shown interest to join duty when 50,000 employees are on strike in support of their demands. This is a victory for RTC employees and defeat for the Chief Minister," Laxman said.
The government has hatched a conspiracy to privatise the RTC, but BJP would fight in support of the RTC employees till they get justice, he said. Nizamabad MP Dharmapuri Arvind, former MP Jitender Reddy and G Vivek were also present.