Karimnagar: BCs to get major share in nominated posts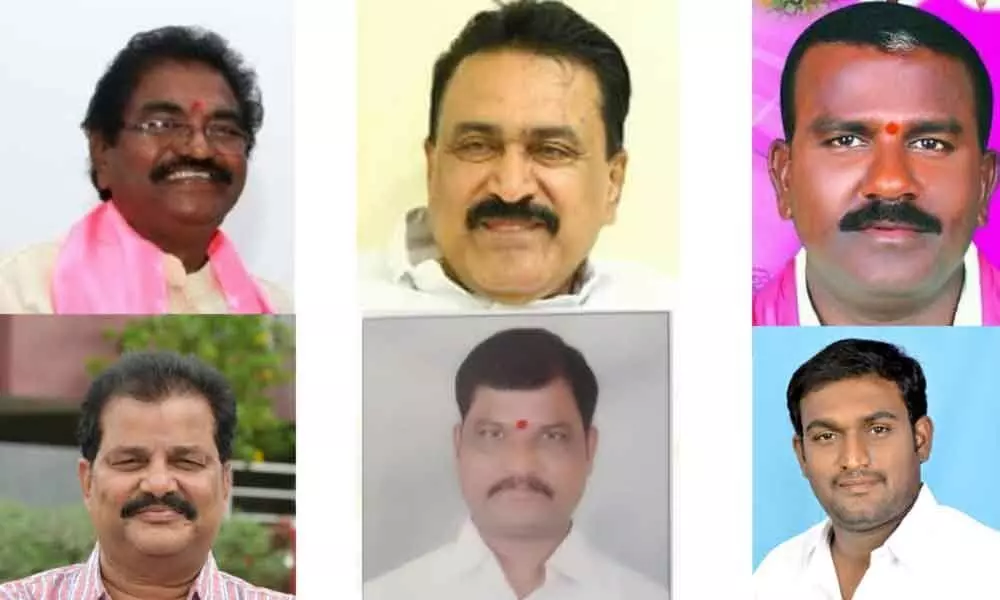 Highlights
After putting an end to the 52-day-long strike of TSRTC employees along with showering many additional benefits more than the employees demanded, the TRS government is now focusing on capturing all municipalities and corporations in the elections to be held in near future by giving a major share of nominated posts
Karimnagar: After putting an end to the 52-day-long strike of TSRTC (Telangana State Road Transport Corporation) employees along with showering many additional benefits more than the employees demanded, the TRS government is now focusing on capturing all municipalities and corporations in the elections to be held in near future by giving a major share of nominated posts to party senior leaders belonging to backward class category.

Party senior leaders in the united Karimnagar district had heaved a sigh of relief after their high command and Chief Minister K Chandrashekar Rao gave a happy ending to the RTC strike. Even before enjoying the peace of mind, again the leaders, who have been waiting for a long time to grab the nominated posts, are in tension as the TRS circles abuzz with talk that the CM is likely to announce the names within a few days.
It should be noted that Karimnagar district got a major share of four ministers Eatala Rajendar from Huzurabad, Koppula Eshwar from Dharmapuri, KT Rama Rao from Sircilla and Gangula Kamalakar from Karimnagar.
There are about 30 vacant nominated posts that carry cabinet Minister tag and one was allotted to Palle Rajeshwar Rao as the Chairman of Farmers Coordination Committee. But many leaders from the undivided Karimnagar district are vying for the key posts and intensified lobbying.
Kolipaka Mallikarjun of Mudiraj community is one of the close associates to all the family members of Chief Minister K Chandrashekar Rao, who calls him as fishman, is pinning hopes on the Chairman post of Fisheries Corporation. Guduri Praveen Kumar of Padmashali community is close associate of IT Minister KT Rama Rao and is expecting Chairman post of Textile Corporation. Sajid Khan from minority community is also expecting to get nominated post.
While Jakkula Nagaraju of Yadava community and Michael Srinivas of Razaka community are close associates to former MP Vinod Kumar and vying for the nominated posts of Shepherd Corporation and Washermen Corporation respectively. Meanwhile, former MLC Santosh Kumar of Munnur
Kapu community and former Choppadandi MLA K Satyanarayana of Goud community were also in the race for key posts.
The party leadership earlier promised some of its senior leaders, to whom it did not allot MLA, MP and MLC seats, of accommodating them in the nominated posts but it is going to be tough for them ahead of Municipal elections.
"Karimnagar, which proved lucky for the CM, may not be the same for him this time, as only two or three senior leaders belonging to BC category, who are with the party right from the time of its inception, will be getting nominated posts," said a TRS leader on the condition of anonymity.