KCR is brand ambassador for secularism: Karne Prabhakar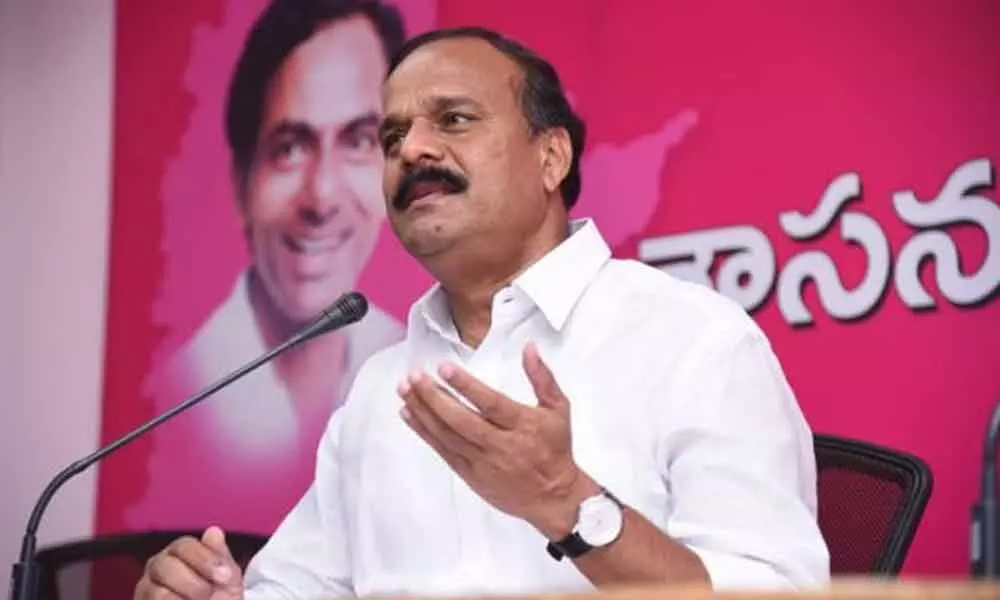 Highlights
Taking exception to the anti-national comment against Chief Minister K Chandrashekar Rao by the BJP leaders, Government Whip in Council and TRS leader Karne Prabhakar on Tuesday
Hyderabad: Taking exception to the anti-national comment against Chief Minister K Chandrashekar Rao by the BJP leaders, Government Whip in Council and TRS leader Karne Prabhakar on Tuesday alleged that Prime Minister Narendra Modi was anti-national who was involved in divisive politics.
Addressing a press conference here, Karne Prabhakar said that Chief Minister K Chandrashekar Rao was a brand ambassador for secularism in the country.
"The government brought resolution against the Centre because the BJP leaders at the Centre were anti-national activities. The Parliament may have powers to frame Acts but the BJP leaders should know that Assemblies too have special powers," said Prabhakar adding KCR would lead nationwide movement against CAA.
Prabhakar said that there is a culture of 'Ganga Jamuni Tehzeeb' in Telangana and TRS has once again proved commitment towards secularism. The BJP leaders are unable to digest the resolution against CAA.
He welcomed the resolution against CAA, NPR and NRC and also thanked the parties supporting the Act. The TRS leader condemned the BJP's new president Bandi Sanjay's comments against Chief Minister KCR.
The BJP leaders should answer on the resolution brought by the Bihar government against NPR which is supported by their party. Are the BJP leaders in Bihar are anti-nationals, asked Prabhakar.
He said that TRS government would not tolerate the people who try to create communal violence. The BJP leaders should withdraw their 'anti-national' comment against the chief minister, he demanded.