Korutla MLA upset over not getting cabinet berth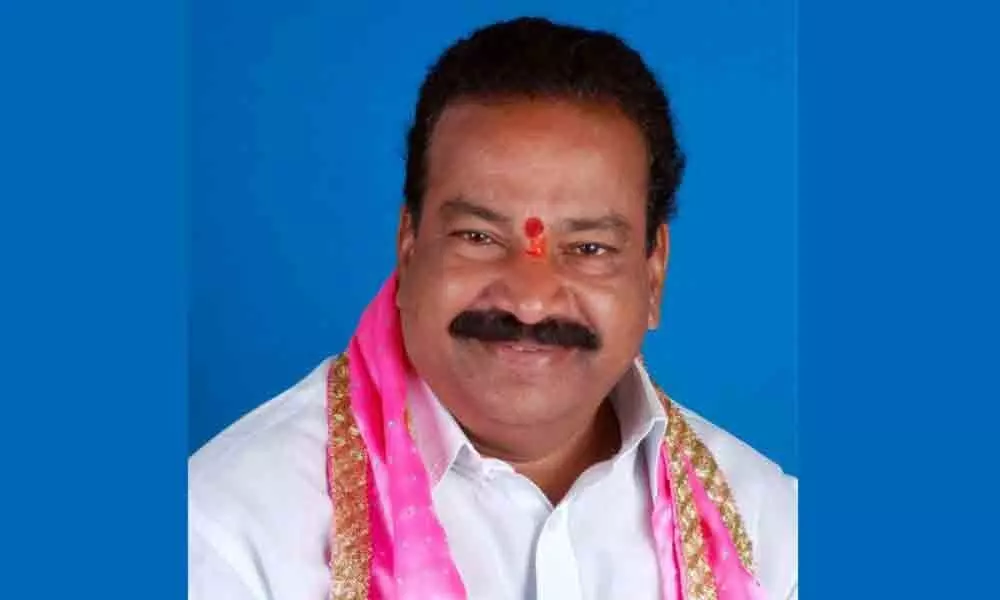 Highlights
Chief Minister K Chandrashekar Rao included four Ministers from Jagtial.

Korutla MLA K Vidyasagar Rao, a four-time MLA, vents his unhappiness before his followers.
Jagtial: It seems the cabinet expansion for the second time by Chief Minister K Chandrashekar Rao is not going well with the TRS and several MLAs and senior leaders openly expressing their dissatisfaction is creating waves in the party. After the induction of six new ministers into the cabinet, several leaders vented their outburst for not considering them even though they have been striving hard for strengthening the party right from the time of its inception and some even tried to keep themselves away from the party and its activities.

Korutla MLA Kalvakuntla Vidyasagar Rao, who won four consecutive times as MLA on TRS ticket, had lot of hopes of getting a berth in the cabinet this time. But the CM's list of new entries had disappointed him to a great extent.
At a meeting held recently with the party activists in Korutla, K Vidyasagar Rao expressed dissatisfaction for not recognising him and his services for the party in the district. He opened about his unhappiness before his followers and even wept in front of them, saying that despite being a four-time MLA, he was given a nominal post as a member of Public Undertaking Committee, which do not have much recognition. Those, who won just two times only, got the minister post, he lamented.
K Vidyasagar Rao, who is evidently upset, announced that he doesn't want any post but will continue extending services to the people as an MLA and will be loyal to the party.
It is to be noted that after massive debacle in the Parliament elections and losing Karimnagar Parliament seat to Bharatiya Janata Party candidates, the ruling TRS, in order to put the brakes on the BJP in Karimnagar district, had inducted two senior party leaders - Eatala Rajendar and Koppula Eswhar - into the cabinet in the first expansion.
But the BJP, which gained momentum after Parliament elections, started Operation Akarsh in the district and got fruitful results and the party started to spread its wings across the erstwhile Karimnagar district. To restrain the BJP, which is gaining momentum in the district, the TRS inducted two more MLAs - Sircilla MLA and Party Working President KT Rama Rao and Karimnagar MLA Gangula Kamalakar - into the cabinet, making the total number to four from the district. Also appointed former MP B Vinod Kumar as vice-chairman of State Planning Commission and T Bhanu Prasad Rao as government whip.