Krishna River Management Board agrees to release 2 tmc ft water to AP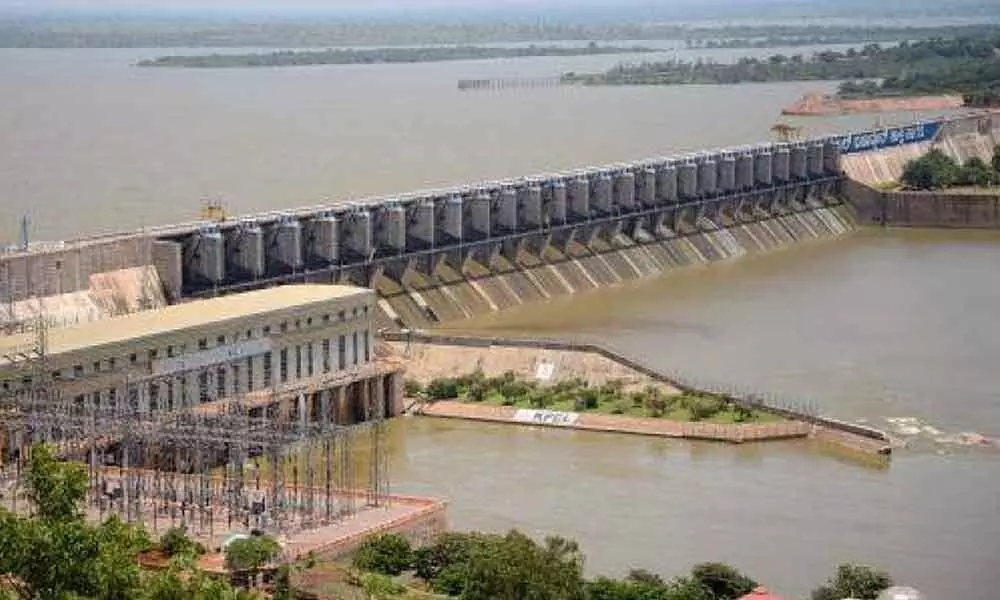 Highlights
Officials says order has been issued to release 2 tmc ft water to Nagarjuna Sagar Right Canal (NSRC) to meet the drinking water needs of Guntur and Prakasam districts
Water would be released up to May 31
Hyderabad: The three-man committee of Krishna River Management Board (KRMB) which met here on Friday agreed to release 2 tmc ft of water to Andhra Pradesh for drinking purposes.
Chief engineers of Irrigation of Andhra Pradesh and Telangana, and Member Secretary of KRMB, participated in the meeting. The meeting was held at the request of Andhra Pradesh.
The KRMB officials said order has been issued to release 2 tmc ft of water to Nagarjuna Sagar Right Canal (NSRC) to meet the drinking water needs of Guntur and Prakasam districts. Water would be released up to May 31.
It has been decided that the issue of sharing of the water during surplus period would be addressed by a technical committee being appointed by the Union government.
The Project Chief Engineers shall take responsibility for meeting the requirements of both the states and actual of water delivered to each State should be reported to KRMB invariably as a joint statement.
The water release order should be implemented by the project authorities in letter and spirit, duly considering common needs of both the states and as per the AP Reorganisation Act and Apex Council decisions.
The meeting assumed significance in view of the recent tensions between both states over Pothireddypadu Head Regulator expansion issue and AP government's GO MS 203 with officials confining to the agenda of the meeting.
On the other hand, according to sources, the Telangana government has agreed for release of 2 tmc of water as the request has been made keeping the interests of the common people.
The irrigation officials of Telangana are of the view that AP has overdrawn water from Nagarjuna Sagar dam and still trying to draw water.
Already it has drawn 650 tmc ft of water in the monsoon season and again requesting to release 2 tmc ft for drinking water purposes.
They said that the water level at Nagarjuna Sagar should be maintained at certain level till August of this year to ensure supply of water to Hyderabad city.
While Telangana has been restraining itself from utilisation of water from Nagarjuna Sagar, the AP government is reckless in drawing water.
They wondered though the AP has used 650 tmc of water in the past one year time still it has been seeking more water. This would empty the Nagarjuna Sagar reservoir, they said.
Subscribed Failed...
Subscribed Successfully...