Measures being taken for development of sports in Nirmal, asserts Dist Collector Musharraf Ali Farooqui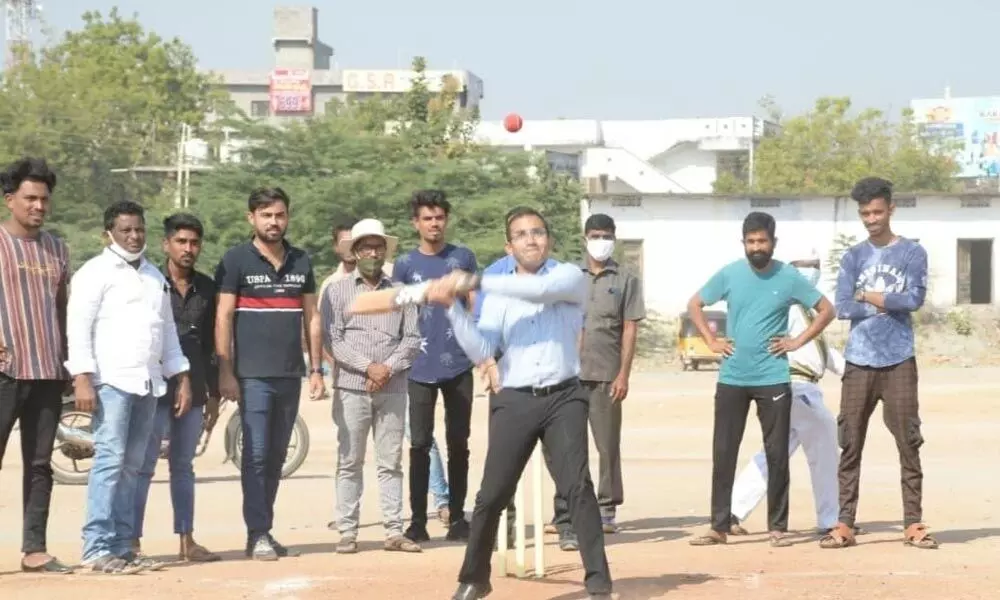 Highlights
Says, youth should excel in sports
Nirmal: District Collector Musharraf Ali Farooqui directed the officers to take special measures for the development of sports. He inspected the site and equipment for setting up an open gym at the NTR Stadium on Thursday.
Along with Additional Collector Hemant Borkade and Municipal Chairman Gandrat Eeshwar he played cricket with youngsters for a while. Farooqui said that the youth from the district should excel in State and national level sports.
He then inspected the tennis court and cricket net practice courts under construction at the Tahsildar's office premises in the town. On this occasion, the District Collector said that special measures are being taken for the development of sports in the district. He directed the authorities to set up an open gym at the NTR Stadium in the town and complete the construction work of the tennis and net practice courts at the Tahsildar office premises and start the other work soon.
District Youth Sports Development officer Muttanna, town Tahsildar Subhash Chander, municipal officers Vinay, councillors and others were present.