RTC cargo service launch keeps officials on the edge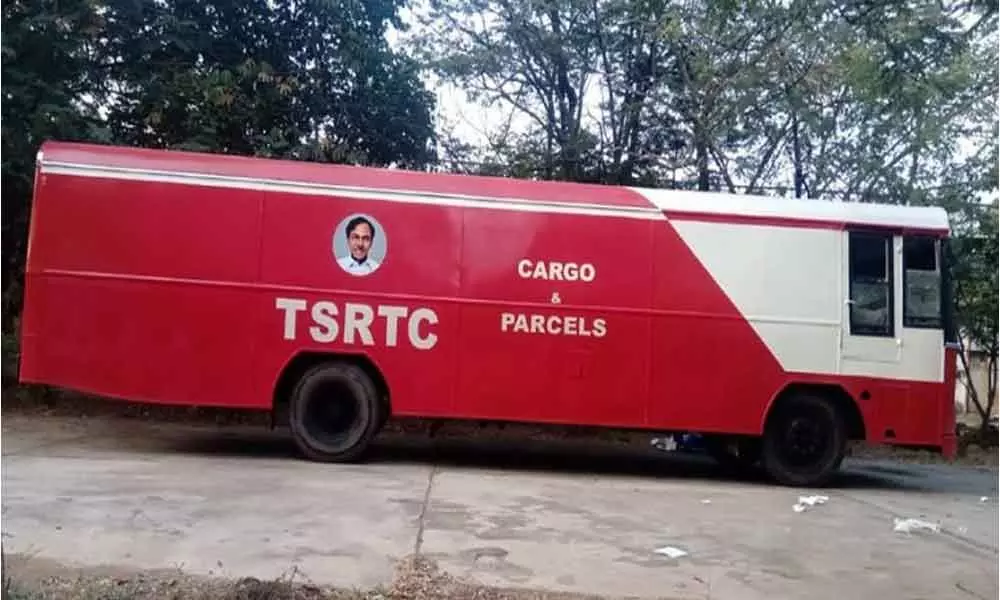 Highlights
There is no response from government departments on utilisation of service
Hyderabad: The much-hyped cargo services, which the state government proposes to launch and expects that it would bring in revenue, has left the TSRTC officials a worried lot.
The reason is that though the deadline to launch the services is fast approaching, response from various departments to utilise the new service has been lukewarm.
As of now, there is no response to the TSRTC communication from the departments on the utilisation of cargo services. When the idea of operating the cargo service was conceived, Chief Minister K Chandrashekar Rao had assured that government departments concerned would utilise the services for transportation of Bathukamma saris, notebooks, medicines, liquor and other goods.
But so far, the TSRTC has not heard from any of the departments.
The Chief Minister had mandated that the cargo services should begin from next financial year and the corporation has made necessary arrangements like converting red buses into cargo vans and creating a new team to operate these services.
According to official sources, the success of the new business would depend largely on orders the TSRTC would get from government departments. "We are waiting for their response," said a senior official in the Corporation.
The TSRTC, sources say, is yet to work out the details about how much revenue it should earn to sustain the cargo service and make it a good revenue earning model so that some oxygen can be breathed into the Corporation.
"This is completely a new business which we are entering into and we have to see how things shape up in future. We used to have parcel service but not bulk goods," said the official.
From the parcel service the Corporation used to earn a revenue of Rs 8 crore annually from third party service provider. According to officials, Sikkim is the only State to run cargo services along with passenger services in the country.