RTC stir heading for dead end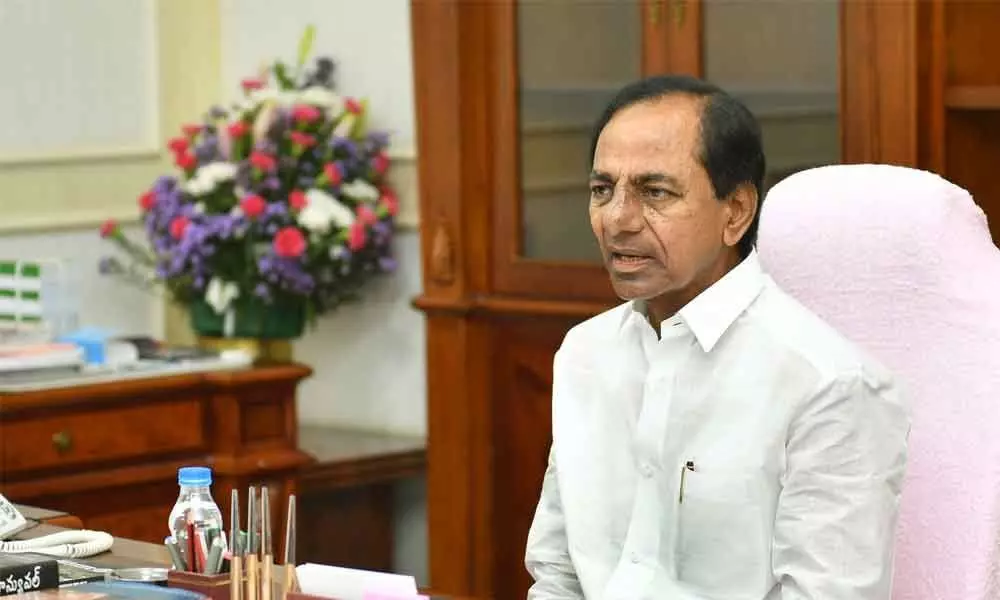 Highlights
TSRTC and the state government seem to be heading for a major confrontation.
Hyderabad: TSRTC and the state government seem to be heading for a major confrontation. While the government has issued orders to put down the strike with iron hand, the employees have announced a week-long action plan to intensify the agitation with Vanta Varpu on Sunday and will end with state bandh on October 19.
Chief Minister K Chandrashekar Rao, who held a brief review meeting before leaving for his farmhouse sensing that the transport system would face more problems from Monday once the school re-open, directed officials to extend Dasara holidays till October 19.
Reviewing the law and order situation, KCR directed the police to put down all attempts to hold dharnas and see that no obstruction was created in movement of buses by the RTC JAC which is being supported by all political parties.
He reiterated that KCR said that 5,200 RTC owned buses, 30 per cent hired buses and 20 per cent private route operators should start transporting the general public in next three days' time.
The government also made it clear that only 1,200 employees who according to it are on the rolls of TSRTC will get September salaries.
Calling the strike as an unpardonable crime, he said their foolish act had resulted in loss of jobs to 48,000 employees and for first time even depot supervisors were made to go on strike.
KCR also ruled out any possibility of talks with RTC JAC and criticised the BJP and other political parties trying to gain political mileage out of it.
He said on one hand BJP was privatising Railways and Air India but here it wants the government to run RTC.
The CM also spoke to DGP M Mahender Reddy over phone and asked the latter to increase security cover at all the RTC depots and bus stands.
He asked them to install CCTV camera at every point and utilise the service of the Intelligence department and women police. "Book cases and arrest those indulging in unlawful activities like stopping buses or resorting to violence," he said to DGP.
Meanwhile, two RTC drivers of Khammam district attempted suicide. One of them is in highly critical condition as he suffered 90 per cent burns.
Subscribed Failed...
Subscribed Successfully...