South Central Railway gets Rs 7,222 cr allocation in Budget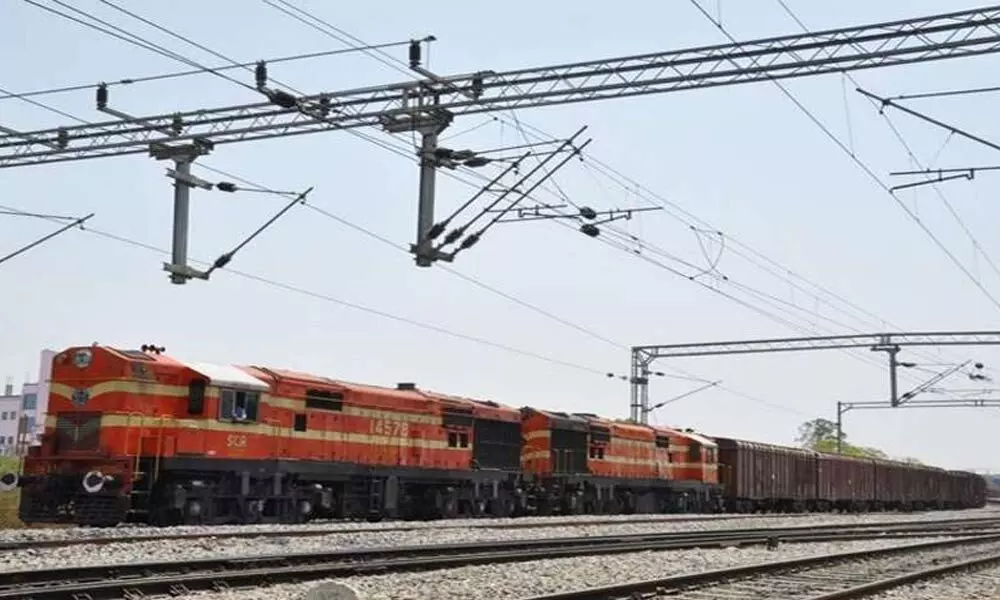 Highlights
It is the highest ever budget allocation for both the Telugu States
Secunderabad: The South Central Railway (SCR) has received abudgetary allocation of Rs 7,222 crore towards infrastructure works for 2021-22. It is the highest ever budget allocation for both the Telugu States, it was announced in a release on Thursday.
Telangana has received Rs 2,420 crore outlay which is 118 per cent more than the average of 2014-20, and Andhra Pradesh, has received Rs 5,812 crore which is 105 percent more than the average of 2014-20. Apart from this, for new line the total budgetary grant including capital, deposit, extra budgetary resources is Rs 2,195 crore.
Add to this, Rs 617 crore is allocated for electrification works and the total budgetary grant is Rs 173 crore.The total budget for this financial year also includes the grant of Rs 4,238 crore. Safety will begiven top priority. An amount of Rs 672 crore will be spent on road safety works, Rs 374 crore on construction of road over/under bridges on golden quadrilateral/diagonal routes and Rs 862 crore would go for track renewal works.
Apart from this, Rs 60 crore has been granted for the implementation of Train Collision Avoidance System (TCAS) on Bidar-ParliVaijnath-Parbhani and Manmad-Nanded-Secunderabad-Dhone-Guntakal sections. For Telangana section, Rs 100 crore is allotted for Secunderabad – Mahbubnagar doubling project, said a senior officer of SCR.