Telangana CM KCR to take up Delhi Diksha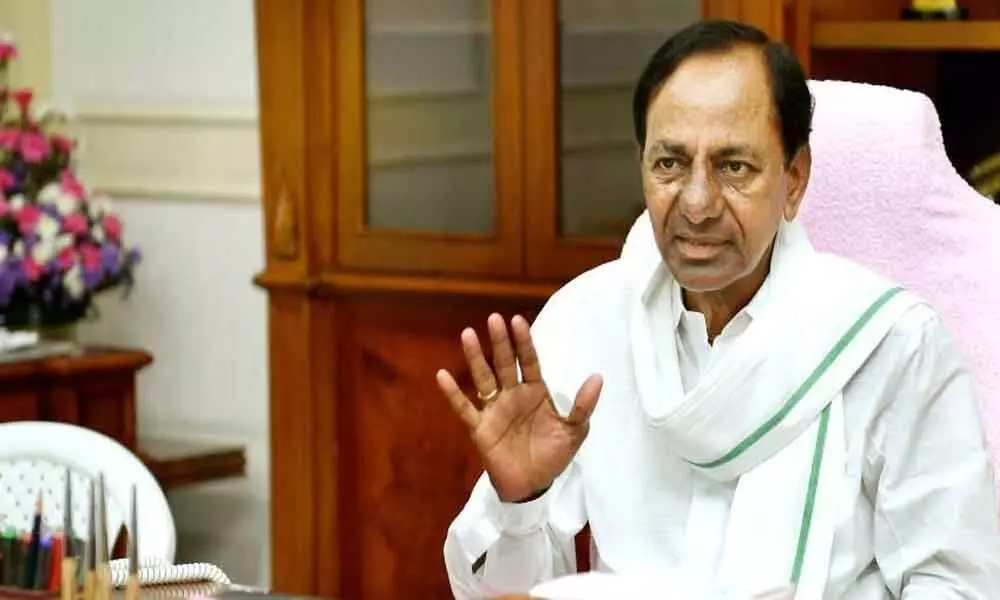 Highlights
The bandh call given by the state government opposing the three farm bills passed by the Centre is just a beginning and the TRS would continue to launch a series of agitations against the Centre till it repeals them, according to party sources
The bandh call given by the state government opposing the three farm bills passed by the Centre is just a beginning and the TRS would continue to launch a series of agitations against the Centre till it repeals them, according to party sources.
The TRS, it is learnt, has decided to go in for a protracted agitation. Chief Minister K Chandrasekhar Rao will not only be holding a conclave of non-BJP parties in Hyderabad but is also contemplating to hold a one-day Diksha in New Delhi.
The date and venue are yet to be decided. He is said to be in consultation with leaders of other parties who are opposing these bills.