36 mandals receive deficit rainfall in Srikakulam district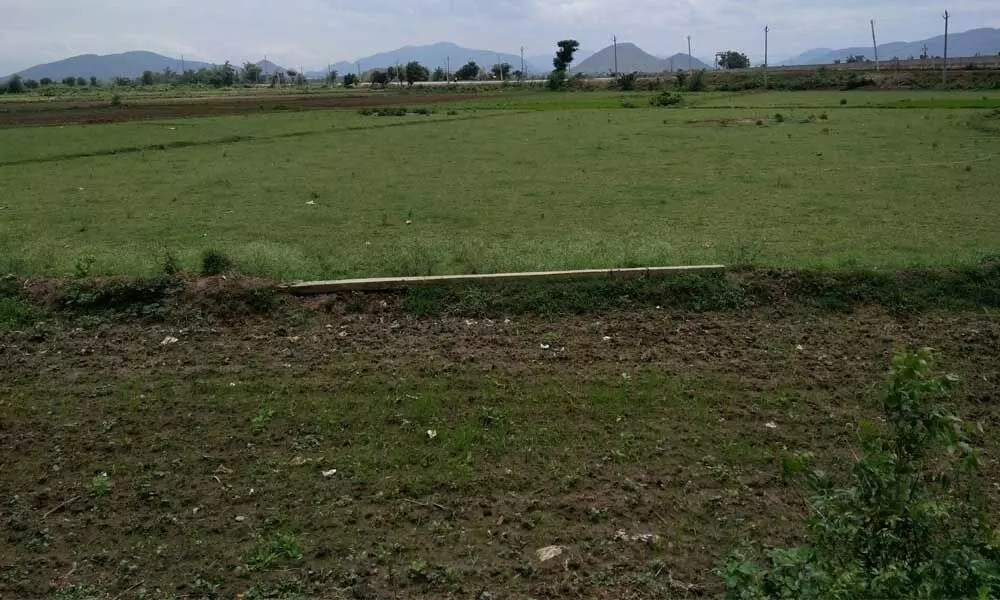 Highlights
Only two mandals, Palakonda and Sitampeta, record normal rainfall
As against normal rainfall of 977.5 mm, the rainfall received is 757.8 mm
ADVERTISEMENT
Visakhapatnam: During the current year both in kharif and rabi seasons, Srikakulam district received deficit rainfall. Out of the total 38 mandals in the district, 36 mandals received deficit rainfall.
Only two mandals Palakonda and Sitampeta have received normal rainfall. Despite the district receiving cyclonic rains too this year, the rainfall received overall has been less than normal in the 36 mandals. Till August end, deficit rainfall was 22.5 percent.
In September too, as against the normal rainfall of 196.3 MM, the district received only 135.2 MM of rain.
In October also, the situation was the same in the district. Till November 23, normal rainfall was 89 mm but the district received only 29.1 mm.
So far this year, as against the total normal rainfall of 977.5 mm, the rainfall received is 757.8 mm.
As a result of deficit rainfall and scarcity of water, paddy crops were damaged during kharif season in upland areas in Ponduru, Palasa, Gara, Ranastalam, Laveru, Etcherla, Kotabommali, Palakonda, Burja, Nandigama, Tekkali and other mandals.
In the wake of deficit rainfall, farmers were asked to cultivate irrigated dry (ID) crops during rabi season to save water and to overcome scarcity.
Agriculture Department officials are encouraging and educating farmers to cultivate ID crops like maize, finger millets, green, black and red gram crops etc in the district.
ID crops require less quantity of water when compared to paddy, groundnut and other crops.