Chittoor in top 3 with collective efforts: DEO Dr K Panduranga Swamy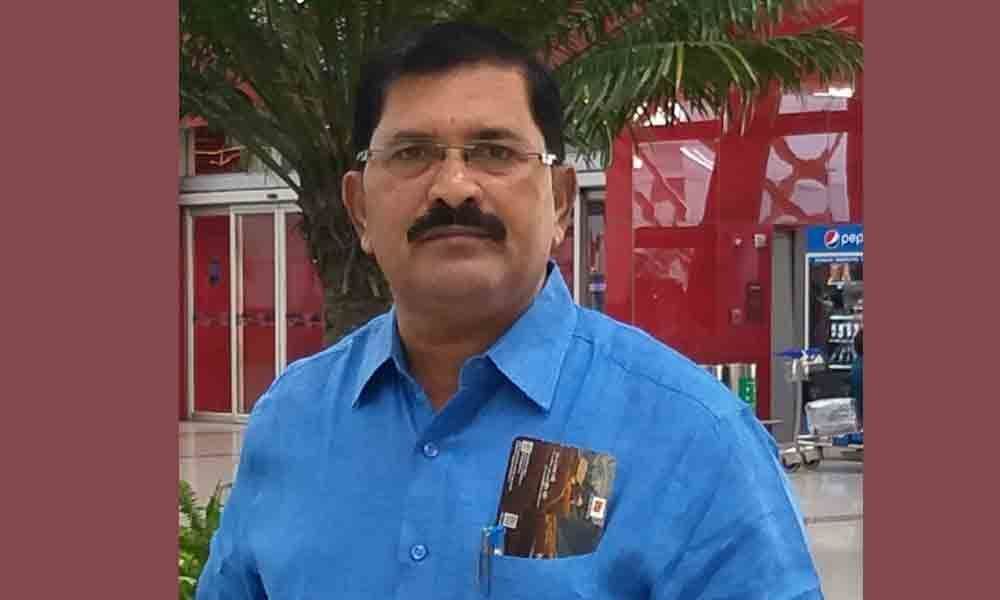 Highlights
N From last place for three years in a row, district moved to 5th place last year N Dr Swamy says aiming for top position next year.
Tirupati: The district has been making steady progress in SSC examination results. From 13th position consecutively for three years, last year district has recorded a steep rise to fifth place moving further to third place this year.

While state average of pass percentage was 94.88, the district got 97.41 per cent. The task was not so easy for the district's School Education department to move ahead from the bottom of the table.
But the teamwork made everything possible, said the District Education Officer (DEO) Dr K Panduranga Swamy. In an interview to The Hans India, he attributed several factors that helped in getting encouraging results.
The most important factor among them was the orientation given to teachers, especially teaching mathematics, sciences and social studies to SSC students in government schools. About 1,500 teachers were trained.
This helped them to boost up their morale and they were aware of their responsibilities which made a big difference, the DEO opined. The study material was another major factor as it was meticulously prepared by senior and experienced teachers keeping in mind the students of all categories.
Vijayosthu material was designed for weak students which helped them in getting good marks. "We have chalked out a plan to ensure one test or another in every month for SSC students to sharpen the examination skills for students which in turn helped them to get rid of exam fear.
Along with the special classes held in the mornings and evening right from the beginning of the academic year and during the final leg of preparation for public examinations, intensive practice sessions were held," DEO maintained.
Leaving corporate schools aside, even private schools have adopted the plans of government schools, the DEO proudly said. A perfect academic atmosphere was created in the entire district in which the teachers and students have focussed their attention on the examinations. During the last few days, teachers made home visits during nights to encourage students and their parents and to ensure them to be away from mobile phones and TV programmes and concentrate only on education. Parent–teacher associations were also formed to review the progress of their wards in regular intervals, said the DEO. Personality development classes were also held at three places by experts, who tried to build up the confidence of exam goers, he added.
District Collector PS Pradyumna has taken special interest and reviewed the progress periodically. All these have helped 3,283 students from all managements to secure 10/10 GPA in the district out of which about 40 per cent were from government schools.
Among the 17 model schools, 10 schools got 100 percent results. A total of 52,569 students have attended the SSC examinations this year while 51,205 of them have passed the examination. DEO Dr Swamy has made it clear that this will not be the end of road as they want to reach the top position next year.
Every effort will be put towards this direction and will be implemented from the day one after the schools are reopened for next
academic year.