Fears of coronavirus new strain: Chittoor administration to keep surveillance on UK returnees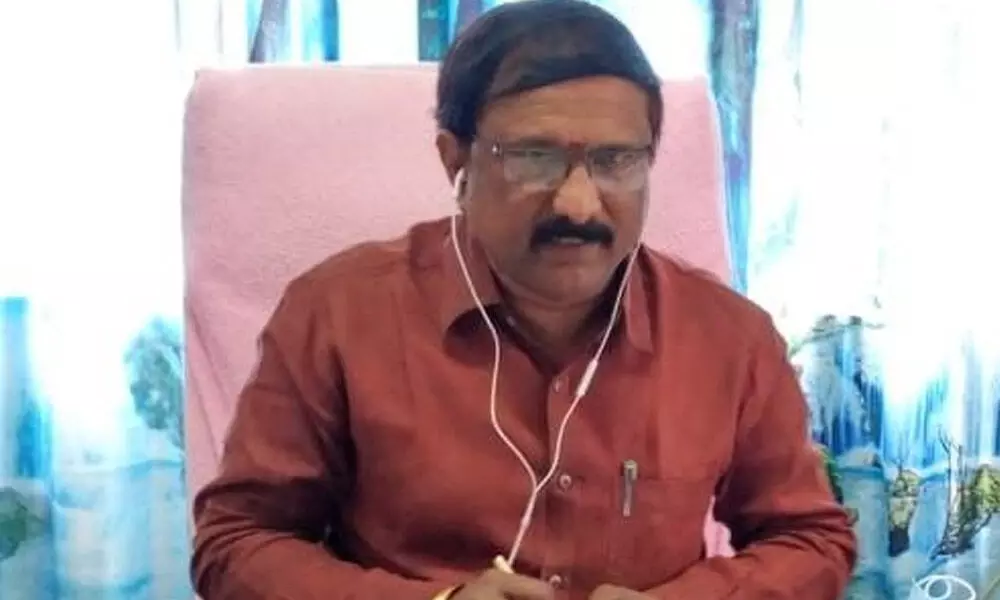 Highlights
All the 27 persons, who returned recently from UK, are tested negative for Covid and may go for second test on Saturday
The total cases in the district have reached 88,193 with 848 deaths
There is a steep fall in caseload since November and only 1,996 cases are reported so far in this month
ADVERTISEMENT
Tirupati: The officials in Chittoor district are on high alert in keeping track of those returned from the United Kingdom recently in view of the spread of new strain of coronavirus there. They noticed that 27 people have come from the UK during the last one month out of which 10 persons have come more than 20 days back. They were all tested negative for Covid while the remaining people were placed under isolation though they too got negative.

When contacted, DM&HO Dr M Penchalaiah told The Hans India that all of them were under observation while three of them belong to other districts and left to their places. RT-PCR test will be conducted to all of them again on Saturday. As of now everything goes normal and keeping track of everyone, he said.
Meanwhile, the district has been witnessing a drastic fall in the number of Covid cases since November compared to the previous months. Starting with one case in March, the district recorded more than 10,000 cases in July and reached a peak with 27,994 cases in August followed by 25,391 cases in September. From October, the number of cases started receding with 16,019 in that month. The trend further continued with only 5,004 cases in November and 1,996 cases in December till now taking the total cases to 88,193.
The DM&HO further said the deaths also were declining from a peak of 321 in August to 44 in November and 11 in December till now taking the total deaths to 848. However, he said the cases have to come down further from the present average of above 50 cases daily. About 5,000-6,000 Covid tests are being conducted daily even now.
He cautioned that there should be no room for complacency and one has to be careful for the next 2-3 months. Amid the fears of a possible second wave the coming months are crucial and everyone should exercise caution. Wearing of masks, sanitising hands frequently and following physical distance are the key precautions which need to be followed soon too. The DM&HO said that the vaccine was expected in the lat ter part of January.