Machilipatnam: Minister Perni Nani attacker taken into police custody for questioning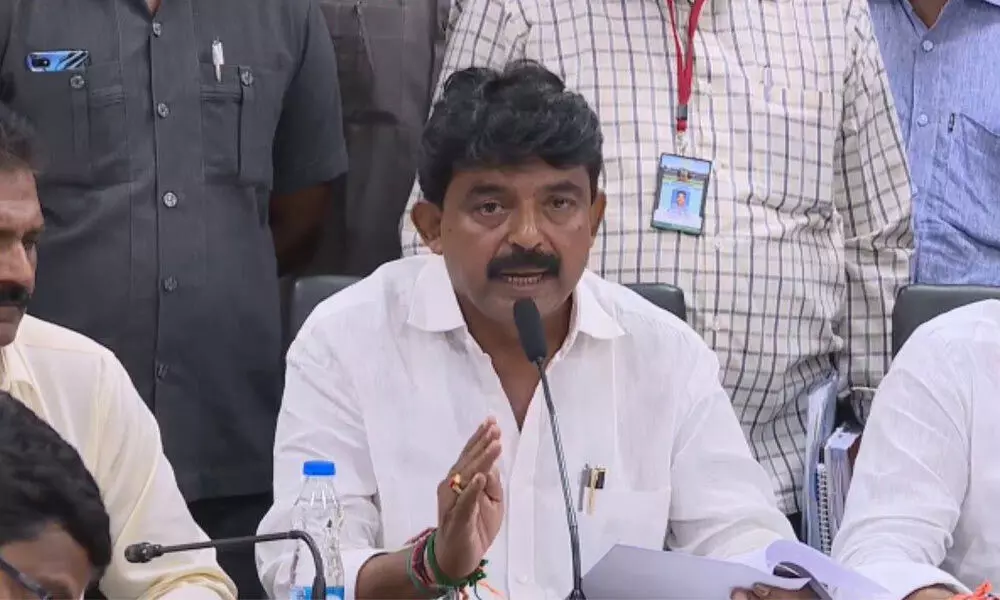 Highlights
Machilipatnam police on Thursday took into custody B Nageswara Rao, the accused in the attack on Transport Minister Perni Nani for questioning after getting permission from the local court in Machilipatnam
Machilipatnam: Machilipatnam police on Thursday took into custody B Nageswara Rao, the accused in the attack on Transport Minister Perni Nani for questioning after getting permission from the local court in Machilipatnam.
It may be recalled that B Nageswara Rao, a mason, had attacked Minister Perni Nani with trowel to kill him at his residence on November 30. Luckily, the Minister left without injuries.
The police registered a case and arrested him. He was sent to the sub-jail in Machilipatnam later.
On the other hand, Inguduru police, who are investigating the case took the accused into custody on Thursday for questioning for three days.
Amidst tight security, the police escorted the accused to the police station from the jail. On the other hand, the police also questioned some local TDP leaders in connection with the attack on Minister Perni Nani.
The police are trying to find out the reasons for the attack. The police served notices to TDP leader and former minister Kollu Ravindra in connection with the case after YSRCP leaders raised allegations against him.
Reacting to the notices served by the police, the TDP leader alleged the police were deliberately trying to link the incident to TDP. He felt there might be other reasons like sand policy, which left a large number of construction workers without work in the state many months.