Students of govt colleges excel in JEE Mains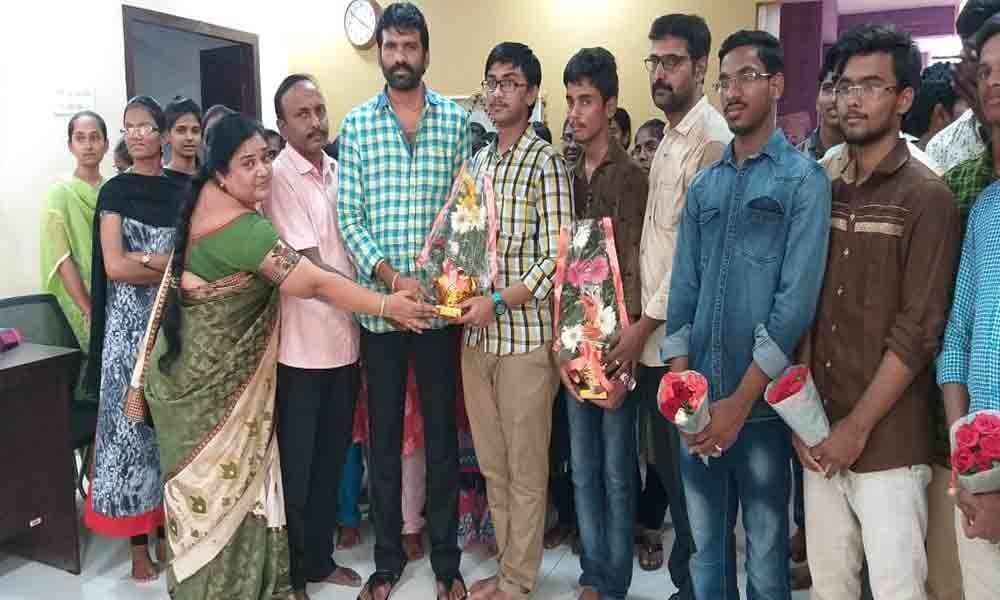 Highlights
1.185 students out of 297 have cleared the JEE Mains exam
2.Special coaching provided to 318 govt college students
Nellore: Not only students of corporate educational institutions, government-run residential junior colleges are also excelling in competitive examinations. Students of the government residential junior colleges qualified in huge number this year in JEE Mains.

185 students out of 297 appeared for the exam have qualified in the JEE Mains and it was 51 out of total 124 students last year. Officials provided special coaching for 318 students in which 35 students of Municipal Residential Junior College, 51 students of Tribal Welfare Residential Junior College, 214 students of Social Welfare Residential Junior College and 18 from APRJC.
A total of 185 that represents 58.18 per cent of total students qualified for the advanced examination to be held in May this year. Majority were 118 from the social welfare residential junior college when compared to other contestants. "33 students from Tribal Welfare Residential College, who appeared for the exam selected totally for the advanced JEE exam. The qualified number was 51 out of 124 appeared last year but they got admissions in reputed IIITs, NITs though they failed to get good rank in JEE Advanced exam.
'Punadi' programme also found to be useful for enhancing standards among students," said a senior official from the Social Welfare department. Another 6 students from the Social Welfare Residential College also qualified for the Advanced exam, he added.
24 students of Municipal Residential Junior College being run by the Municipal Corporation, brain child of Minister Narayana, bagged good ranks in the Mains out of 35 appeared fetching around 68.5 per cent of result surpassing other institutions in the district.
The residential college was started in 2017 and Narayana Institutions almost took over it and provided material and support to the students.
Subsequently, after witnessing performance of the students, Minister Narayana announced that they would start a Residential Degree College. Many students were from poor background, who aspired to become civil servants and software professionals.
Further, students of other institutions also excelled in the exam. B Karthikeya from Narasapuram in Indukurpet mandal bagged 5th rank at national level giving an inspiration to others. He is also planning to join any IIT for completing computer science course and then appear for the civil service exam.