Tirupati: Long wait at Rayalacheruvu gate to end soon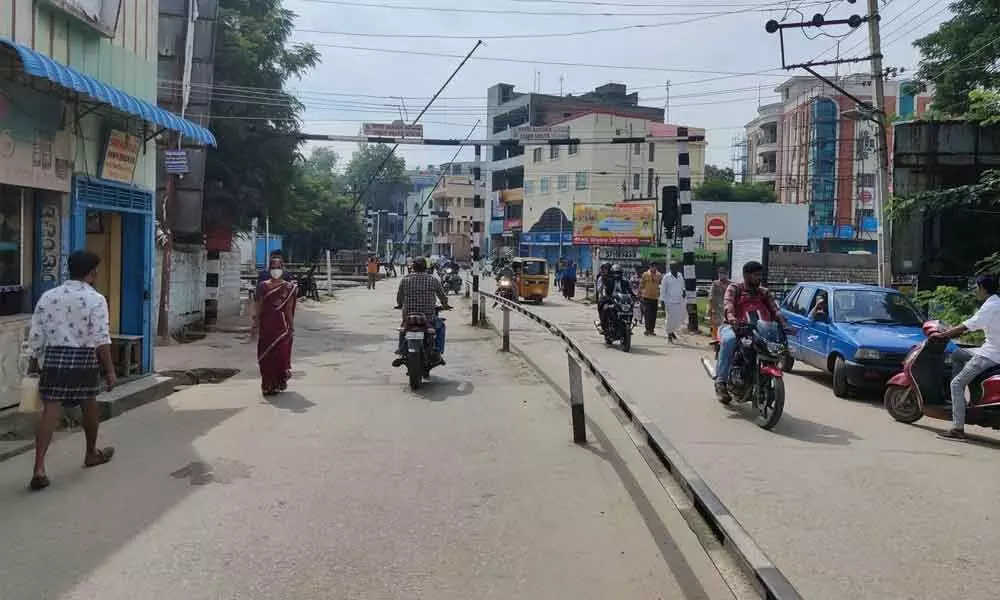 Highlights
It's indeed good news for denizens of Tirupati. Their long-pending demand to have a road under bridge (RUB) at the busy Rayalacheruvu gate in the heart of the city is at last getting fulfilled with the ground-breaking ceremony for the proposed works to take place on Monday
Tirupati: It's indeed good news for denizens of Tirupati. Their long-pending demand to have a road under bridge (RUB) at the busy Rayalacheruvu gate in the heart of the city is at last getting fulfilled with the ground-breaking ceremony for the proposed works to take place on Monday.
The Rs 15.3-cr works have been pending for the last four years for one reason or the other. Both Railways and state government have worked in tandem to formally launch the works now. Out of this, Railways will bear Rs 7.49 crore while the state government has to bear the remaining Rs 7.81 crore.
To facilitate the construction of the RUB, the existing level-crossing (LC) gate will be closed for four months from Monday and all the traffic through the gate will be diverted to alternate routes. Explaining the details, Divisional Railway Manager Alok Tiwari told The Hans India that the Railways will take up the works under the track where two box culverts will come up with 6-metre wide and 2.5-metre height. Only light vehicles can pass through this gate.
The state government has to build approach roads and retaining walls at either side of the bridge. For this, the Municipal Corporation of Tirupati has already completed shifting of drain works and taking up shifting of water pipeline works for which the Railways has already paid their share of cost.
The DRM said that once the pipeline shifting is completed and LC gate will be closed, Railways will take up construction of box culverts. The state government will take up the approach road works simultaneously and the entire RUB will be ready in next six months' time.
The RUB has become a dire necessity to the denizens as well as the visiting pilgrims as it connects both south and north sides of the city at the close vicinity of the railway station. While the northern side is having various government establishments, including TTD administrative building, the southern side is fast expanding now.
It became inevitable for the people to move from one side to another frequently for various needs who find the LC gate as a major hurdle which on an average needs to be closed around 80 times daily to facilitate movement of trains between the Tirupati-Katpadi section and for shunting purposes. Each time, the gate needs to be closed for about 15 minutes due to which hundreds of vehicles get stranded on either side of the gate.
Subscribed Failed...
Subscribed Successfully...