Auto Industry continues to see decline post Diwali sales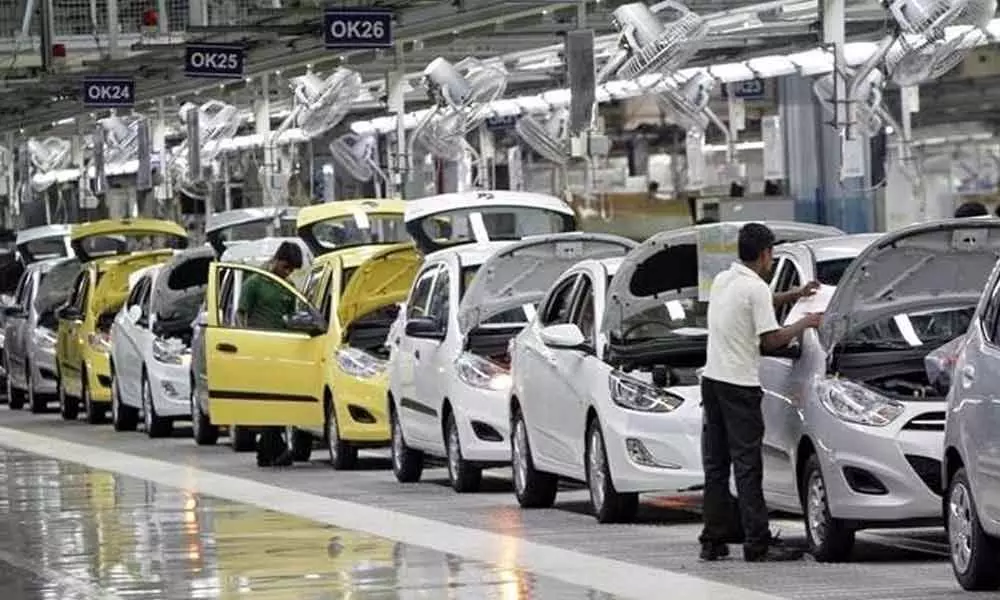 Highlights
This year has been a major slump for the auto industry in India, owing to the slow economy.
The auto sector has still not recovered from a demand crisis, after a short respite during the Diwali festive season. Experts believed that the festive season would help revive the industry and kick start sales again, bu the October statistics have shown the that opposite is true.
According to data from the Society of Indian Automobile Manufacturers (SIAM), the Indian auto sector's sales declined by 12.76 per cent at 21,76,136 units in October. This is from the 24,94,345 units sold during October last year.
There has been a slight improvement in the sale of domestic passenger vehicles, up 0.28 per cent to 2,85,027 units in October as compared to 2,84,223 units last year. Domestic car sales were down almost 6.34 per cent at 1,73,649 compared to 1,85,400 units in October 2018.
Motorcycle sales slowed nearly 16 per cent to 11,16,970 units against 13,27,758 units as compared to a year ago. Total two-wheeler sales in October declined by 14.43 per cent to 17,57,264 units compared to over 20,00,000 units in October 2018. Sales of commercial vehicles took a hit too - 23.31 per cent at 66,773 units in October, showed data. Apart from utility vehicles, passenger carriers and quadricycles, all other categories experienced a decline in sales during October.
Meanwhile, automobile giants in India like Maruti Suzuki, Honda Cars and Mahindra have all been experiencing bumps in sales. Maruti Suzuki had capped production to deal with the impending slowdown, while Honda Cars India's domestic sales declined by 29 per cent in October 2019.
In October 2019, Maruti Suzuki India reported a 4.5 per cent rise in overall monthly sales at 1,53,435 units. The cumulative sales of Hyundai Motor India have fallen 2.2 per cent to 63,610 units in October 2019. Mahindra & Mahindra registered an 11 per cent decline in total sales to 51,896 units during the same period.