Digital realty exchange ALT DRX raises $ 3.6 mn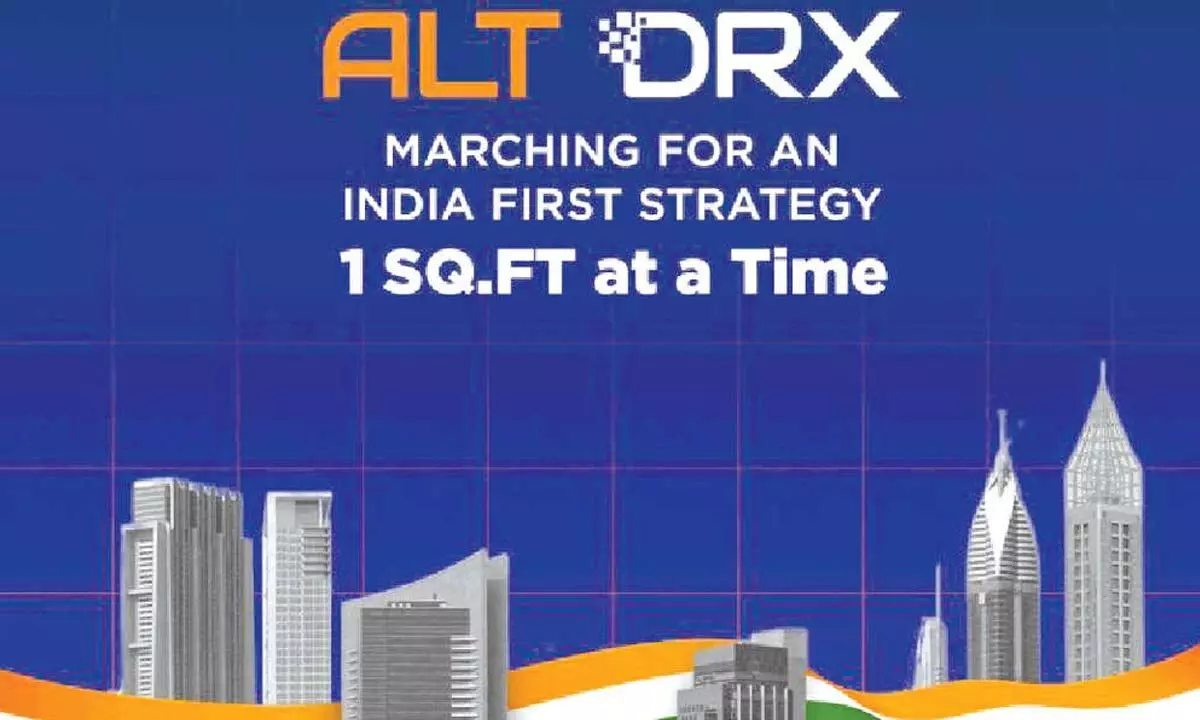 Highlights
ALT DRX, a funded home-grown startup from Bengaluru, has launched the world's first stock exchange like, digital real estate marketplace, allowing Indians to invest in dematerialised real estate, 1 sft at a time
Hyderabad: ALT DRX, a funded home-grown startup from Bengaluru, has launched the world's first stock exchange like, digital real estate marketplace, allowing Indians to invest in dematerialised real estate, 1 sft at a time. With an India first launch strategy, it has raised in a seed round, $ 1.6 million in equity and $2 million in callable mezzanine debt for co-investing into real estate assets.
The company will solve the problem of illiquidity in mid-size real estate assets and possibly open the gates for capital to move into socially relevant, rent yielding real estate assets such rental housing, hostels, care homes, holiday homes, schools, industrial warehousing, high-street retail, hotels and managed offices.
ALT DRX will allow owners of these real estate assets to dematerialise their real estate ownership, into Tokenised Tradeable Digital Assets, say a 50,000-sft building being Tokenised into 50,000 Tradeable Digital Assets, each of which hold the economic value, proportionate to 1 sft of the said property.
"These tradeable digital assets can then be bought, held, traded at real-time prices and settled instantaneously between pre-qualified, KYC compliant registered users. The platform uses a permissioned centralised blockchain based ledger protocol which restricts the transfer of these digital assets to foreigners, while attempting to build user credibility, by using Zero Trust Architecture", said ALT DRX's Co-Founder & CTO, Sachin Joshi.
The startup has in its seed rounds, seen investor participation from one of India's top law firm, renowned family offices, successful start-up founders, unnamed senior professionals from Development Bank of Singapore, Ernst & Young, HSBC, Volvo, Salesforce amongst others.
The platform has also set up a unique Development Management Company for building income generating alternate real estate assets in partnership with the Kolte Patil Family Office.
It is founded by senior professionals from Investment banking, real estate and technology.
Addressing the million-dollar question on why a digital real estate market place is vital, Avinash Rao, its founders said, "Access to Real Estate has always been only for the more privileged amongst us, due to the larger amount of savings that are required to buy them. Democratisation of Real Estate ownership by dematerialising it empowers everyone to co-own high-quality residential as well as commercial real estate that are managed by professionals".