Economy still not out of the woods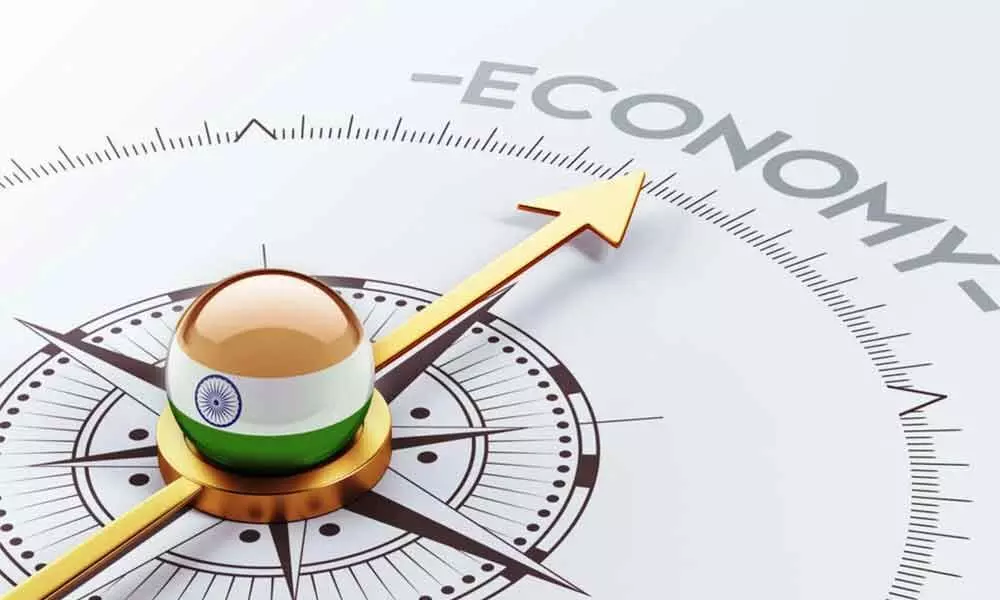 Highlights
Finance Minister Nirmala Sitharaman talked about green shoots in economy while replying to a debate on Union Budget 2020-21 in Lok Sabha on Tuesday.
Finance Minister Nirmala Sitharaman talked about green shoots in economy while replying to a debate on Union Budget 2020-21 in Lok Sabha on Tuesday. She cited macroeconomic indicators in support of her argument that the country's economy has been witnessing green shoots in recent times.
Among the seven factors she had put forth are rising Foreign Direct Investment (FDI), increase in factory and service sector outputs and uptick in GST collections. FDI during April-November period in this financial year rose to $24.4 billion from $21.2 billion in the same period last fiscal.
Purchase Managers' Index (PMI) for manufacturing and services also hit seven-year-highs in January this year. As the Finance Minister cited, GST collections crossed Rs 1 lakh crore mark in the past three months. Obviously, these are all positive indicators when it comes to economy.
But there are also ample signals that indicate that all is still not well in the country's economic domain. The index of industrial production (IIP), a barometer of industrial output, registered 1.8 per cent upswing in November after three consecutive months of contraction.
But the index again slipped into negative territory and contracted 0.3 per cent in December. Retail inflation also shot to a six-year high of 7.59 per cent in January, stoking stagflation. Further, automobile sales continue to be in slow lane.
Data released by auto industry body SIAM revealed that car sales declined by 8.1 per cent to 1.64 lakh units in January against 1.74 lakh units in the same month a year ago.
Total passenger vehicle sales fell 6.2 per cent to 2.62 lakh units last month from last year's 2.80 lakh units in the same month. Automakers blamed slower GDP growth for dip in sales in the first month of new calendar year.
Furthermore, coronavirus threat is also likely to leave an adverse impact on India's economy as sectors which depend on Chinese supplies will face growth challenges. India Rating and Research (Ind-Ra) says that sectors like pharmaceuticals, textiles and automobiles could encounter supply disruptions for critical raw materials if the virus spreads over the next three to four months.
That means there are enough indications that India's economy is not out of the woods yet. So, the GDP growth, which has been on downward spiral for the past several quarters, is likely to decelerate further in the third and fourth quarters of the current fiscal which will end in March this year.
The first two quarters churned out disappointing numbers. The economy clocked five per cent upswing in Q1 i.e. April-June 2019 period, before falling further to 4.5 per cent in the second quarter (July-Sept).
To put GDP growth in higher orbit, the central government will have to initiate more corrective steps. Decline in private consumption is proving to be an Achilles' heel for the economy.
Distress in rural economy is another point of concern. Centre has announced higher minimum support price (MSP) for agriculture produce. It feels the move will spur consumption in rural areas.
However, this depends on the yields though. Increasing spend on infrastructure projects is essential for spurring economy. Will the Centre do the needful?