Let the predator rot in dungeon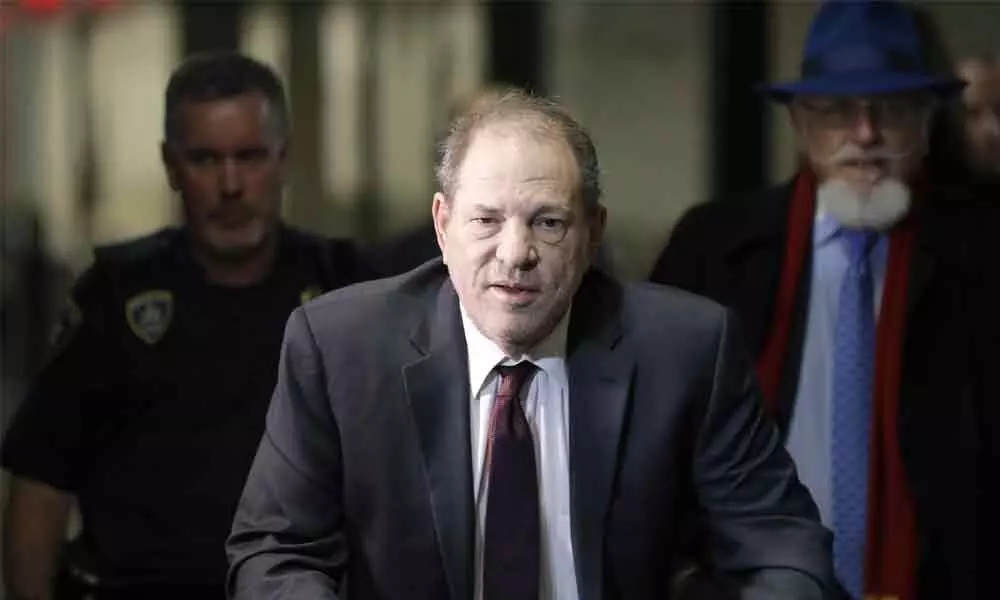 Highlights
Disgraced film producer Harvey Weinstein who has been sentenced to 23 years in prison for rape and sexual assault is not the only rapist to go to jail.
Disgraced film producer Harvey Weinstein who has been sentenced to 23 years in prison for rape and sexual assault is not the only rapist to go to jail.
But the celebrity who used his power and position to destroy the lives of women with whom he said he had 'consensual sex" is one of the foremost predators.
He was found guilty in a trial in New York last month, a dramatic fall from grace for one of Hollywood's most powerful figures. The 67-year-old remorseless rapist appeared in court on March 11 in a wheelchair.
His lawyers had appealed for leniency, saying even the minimum sentence of five years could be a "life sentence". But prosecutors argued Weinstein should be given the maximum possible sentence given his "lifetime of abuse" towards women.
Scores of women have accused Weinstein with sexual misconduct, including rape, since October 2017. Weinstein had pleaded not guilty in State Supreme Court in Manhattan to five felony charges, including rape, criminal sexual assault and predatory sexual assault.
His lawyers argued that his accusers engaged in consensual and often transactional relationships with him to advance their careers. In other words, Weinstein was promoting and advancing careers of women - if at all he could - for sexual favours.
He still faces more criminal charges, for rape and sexual assault, in Los Angeles, where the officials are said to have started extradition proceedings. His case has fuelled the global #MeToo movement and has encouraged women to speak against sexual abuse.
Speaking outside court, Gloria Allred, who represents three of the accusers, held up a sign with the words: "This is what justice looks like." "If you are a sexual predator and you are confused, all you have to do is remember this - 20 plus three years," For all those who are still preying on women, who want to engage in the high risk-taking of harming women and thinking you'll get away with it, that gamble is likely not to pay off for you anymore.
And if you're a high-profile figure, don't expect anything but equal justice, is the message the conviction sends out. "Harvey Weinstein's legacy will always be that he's a convicted rapist," the group Silence Breakers, which speaks out against sexual assault and harassment and includes Weinstein accusers, said in a statement.
Weinstein is going to jail - but no amount of jail time will repair the lives he ruined, the careers he destroyed, or the damage he has caused. Weinstein will most likely die in jail. That is how his story will end.
The many cases against him followed an avalanche of accusations against him that led many women, some of them famous, to come forward with accounts of being sexually harassed and assaulted by powerful men. The problem is common to the world.
Even in India we have seen the casting couch culture prevalent in several fields. From politicians to film personalities to journalists, this predatory practice has afflicted several.
A couple of convictions won't do justice to #MeToo movement.