Explore Indian wilderness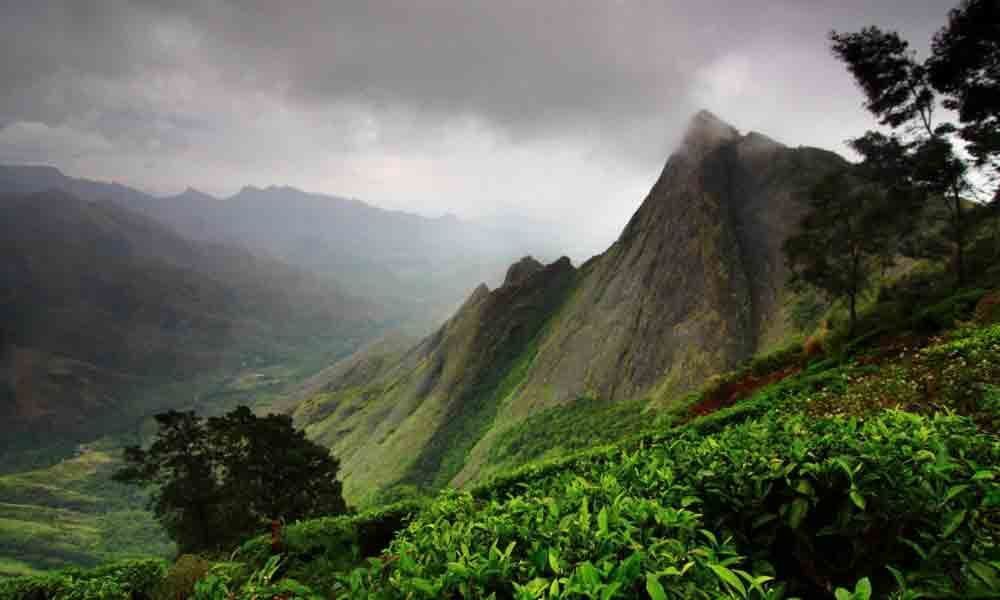 Highlights
Skies engulfed in dark clouds, sudden downpours and the scent of wet earth – the monsoon has finally hit India. The hills and mountains get carpeted...
Enjoy these cities during monsoon…
Skies engulfed in dark clouds, sudden downpours and the scent of wet earth – the monsoon has finally hit India. The hills and mountains get carpeted with lush greenery, the lakes overflow with sparkling water, the waterfall sceneries become heavenly to make you fall in love with Incredible India. While the idea of travelling during monsoon may put you off, don't let the rains dampen your spirit. After all, this is the perfect time to explore the wilderness of India. This season does bring out a completely new side to some of the country's popular travel destinations. So, whether you are a backpacker or a luxury traveller, here's a list of places that are perfect for quick monsoon gateways.

Lonavala, Maharashtra: Lonavala is a beautiful hill station which lies in the lap of Sahyadri Mountains, it's about 65 kms from Pune and 80 kms from Mumbai. Monsoon is one of the best times to enjoy this little town. Lonavala not only is just beautiful but also lets you enjoy hiking at Tiger's leap for a breathtaking view, Lion's point for a stunning sunset spot, Rajmachi Fort, Tikona - an angel old fort, you can also trek to Visapur Fort. if you are a water lover, don't forget to visit the Bhushi Dam and Pawna Dam.
Coorg, Karnataka: Coorg is also referred to as Scotland of India with plush greenery and tea plantations. Coorg is known for their austere sights, varied wildlife and most importantly Kodavas, who were the warrior clan of Coorg. A few of the best places to visit are the Abbi falls, Madikeri Fort, Irupa falls, Harangi Dam. And if you are someone who enjoys adventure water sports like rafting and trekking then the beautiful Chelavar falls Barapole river offer you an amazing experience during the monsoon.
Munnar, Kerala: Holding the epitome of nature's beauty, this small town in South India is one of the ideal places to visit during the monsoon season. Travellers who want to spend their time amidst the green plantations and serenity of nature. Kerala is also famous for its ayurvedic treatments and massages which is considered best during the season of monsoon. The post-treatment period is crucial for the body to relax and calm down. The moisture, dust-free weather does a good job calming the body, which makes the therapy more effective. Munnar also renders a wide range of scenic view, sunset points and lakes.
Udaipur, Rajasthan: Udaipur is one of the historic places in India, it is home for a few of the most aesthetic architecture in the country. It is also one of the most humid places to visit during summers. Unlike most cities in Rajasthan, Udaipur feels pleasant during monsoon. Monsoon season brings the 'City of Lakes' to life. Boat rides in the evening when the palace lightings are on is one of the most beautiful things to do in Udaipur.
Valley of flowers, Uttarakhand: Valley of flowers is a beautiful place situated at the meeting point of Zanskar and western and eastern Himalayan ranges. This place is popular for its variety of fauna which blooms during the monsoon season. There are more than 400 varieties of flowers that bloom once a year during monsoon. A few of the rare and endangered species like snow leopard, brown bear and musk deer were spotted here. This is also an amazing place for trekkers who'd enjoy the view while trekking.
Subscribed Failed...
Subscribed Successfully...