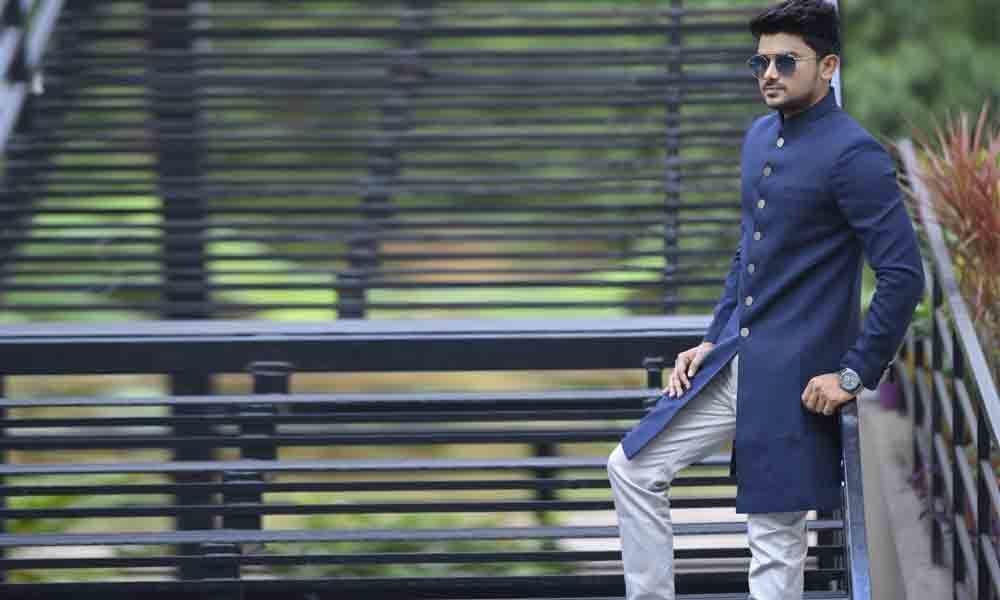 Highlights
VJ Sunny, who shot to fame with 'KalyanaVaibhogame' in a candid chat talks about his career shift, his role and more…
VJ-turned-actor Arun Reddy, popularly known VJ Sunny made a household name with Zee Telugu's TV serial 'KalyanaVaibhogame'. From being a lifestyle journalist to an actor Sunny has carved a niche in the industry.

About shifting careers, he said, "When I was taking interviews of the celebrities, I always had a dream to pursue acting. I am a theatre student and I like dramas and acting. Although I started my career as a journalist I always wanted to get into the field of acting."
Taking his mother as an inspiration he credits her for whatever he is today. "My mother always wanted to be an actress; however, she could not pursue her dream as no one encouraged her when she was younger. She supported my decision and I am proud to say that my mother Kalavathi is the reason why I pursued acting."
Speaking about 'KalyanaVaibhogame' he said: "It is a good opportunity to work with Zee family. This is my first serial and getting a prime slot as a lead role is not easy. The entire cast of 'KalyanaVaibhogame' are experienced actors and I am fairly new in this field and that makes me more excited."
"In the TV series, I don the role of a businessman Jaya Surya. He believes in true love and he falls in love with a village girl. This a love triangle between Nitya, Manga, and Jay and the story revolves around it."
Speaking about his screen name he informed, "It was a secret that I did not want to reveal. I wanted people to know me only as Sunny and not Arun Reddy. I wanted my screen name to be Sunny since my childhood as I had a bike, which I christened 'Sunny' and people used to address me as Sunny and that's how I chose my screen name."
Sharing his viewpoint about digital entertainment, Sunny said: "I think it is a great opportunity for newcomers. Senior actors like JagapathiBabu, et al are doing web series and they are the best examples to follow. It is not that we are working for a big or a small screen: it is just about your interest in acting."
Sunny is also passionate about dance and he is a part of the TV reality dance show 'Dance Jodi Dance'. "This is quite a challenging dance show, and everybody is struggling to win the title. I have been learning a lot from these people who are participating in the show."
So, what does VJ Sunny do when he is not working? "Whenever I am free the only thing I do is travel. I love exploring and I love cooking as well."