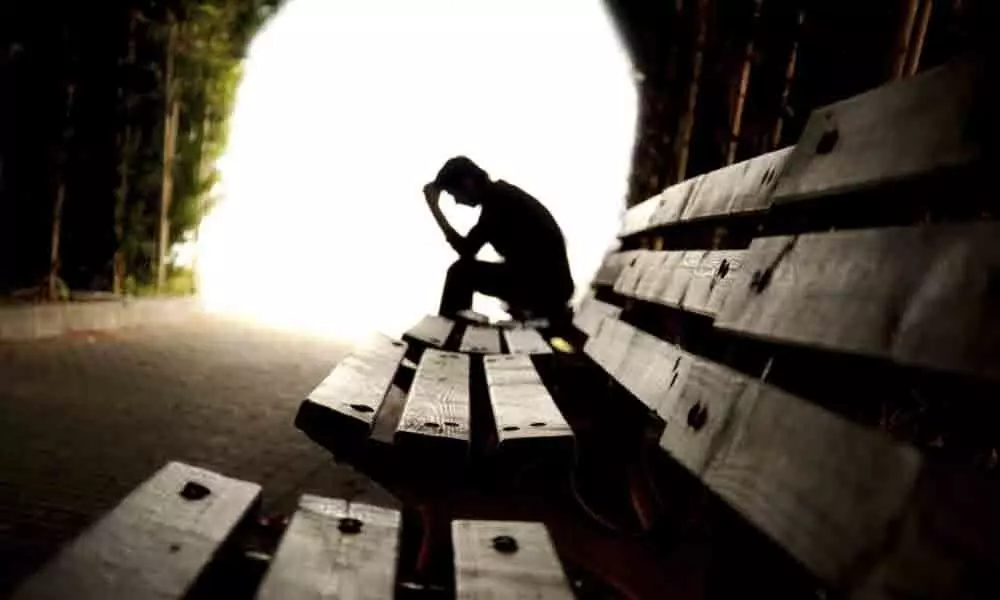 Highlights
A person who is ever smiling, has a perfect-looking life but could be inwardly struggling with depression. They might also have suicidal thoughts or...
Are we happy all the times, if that happens we are the luckiest but that's not life offers us it's a journey where we come across lots of hurdles some we can face it easily but whereas others make us stuck up and mess up the life? Many of us know the very definition of depression: Depression (major depressive disorder) is a common and serious medical illness that negatively affects how you feel, the way you think and how you act. Most of the symptoms of this mental illness are visible like loss of interest, appetite, being alone, trouble sleeping, concentration problems, suicidal tendencies, etc, which are perfectly portrayed. Hence, a person suffering from above said symptoms for more than two weeks can be clinically categorised as depressed.

But here my point of discussion is not the visible depression, but the internal depression is known as 'Perfectly Hidden Depression'; under such circumstances, everything seems to be fine but still, they are alone and hopeless within. They just perfected in handling themselves in public well, they shield a mask to cover up with a smile and friendly nature, caregiving which do not allow us to access them to know the depressive state of mind. If you are hiding depression, you're more likely to act like a 'host' who looks after everyone and does not express what is going on in his/her mind.
When good things happen in life, they feel blessed and you try to push deep that one thing which had happened before which hurt you. They have rigidly compartmentalised that pain buried deep within your mind, and covered it with accomplishments, achievements and successes. Usually when the agony of something left behind or missing in life arises with them and they want to check on what's happening and they usually don't find any wrong with them because they don't fall in the category of clinical depression as per American Psychological Association, hence they often end up feeling fine until something triggers which do not allow to cope with the strategies they were previously using to maintain the perfect looking life is a set up for express loneliness and despair. The suicide of CCD founder V G Siddhartha, who could not handle the pressure of looking all the sunshine ever in his business and personal life. The most recent suicide of former speaker of Andhra Pradesh Kodela Siva Prasada Rao, who would not keep up his positive spirit and career accomplishments at that juncture. From the above said incidents it is crystal clear that we can't figure out the next step of people suffering with 'Perfectly Hidden Depression' because everything seems to be super fine and gracious that doesn't mean that they are happy. It's all because they may be aware their intentionally hiding the pain and also possible that you have no real clue the dynamic may have entrenched itself so far into you being that you may be largely unconscious of its presence which can be termed as highly functioning depression or smiling depression.
According to the World Health Organisation, India is the most depressed country in the world. On an average 6.5% of the entire population is suffering from some sort of mental illness, depression being the most dangerous among it. If it's the ratio of the calculated and figured clinical depression, how much would be the share of 'Perfectly Hidden Depression', which never plunges on the screen!
The probable measures recommended to treat the hidden depression are striving for excellence isn't bad. But shame doesn't have to govern your life. If you don't see how it's encroaching on your joy, then it'll be more difficult to address it as something you need and want to change.
You could be escaping your pain in various ways: alcohol, prescription medications, eating problems, or obsessive behaviour are some of the most common. But all of that is kept a secret from others, and perhaps even from yourself. You have to bring that into the open, admit it so that you can change the way you deal with stress. Take the help to face bad memories which are left far behind but still haunting you and eventually accept them in the due process to resolve them. This is a kind of self-imposing the burden of the past for the future, so self-acceptance and self-awareness would surely render the need to heal internally. It would take time, patience and self-compassion but it is worth enough for the wellbeing. You can learn to find your strength in opening up about who you are to others seeking intimacy through that openness. Those who love you may have been concerned about how much you take on, or how you never seem to flinch. Yet others may have counted on you not to or need to look perfect themselves. The second pattern can be a problem in taking the risks that lead to change. So, you have to assess your relationships for their safety and choose to feed those that support you in your newfound openness and vulnerability. Taking these steps is more than worth it. They may save your life.
- The writer is a psychologist.
Subscribed Failed...
Subscribed Successfully...