Hyderabad: Rural Development NIRDPR aims to get different sectors of society to contribute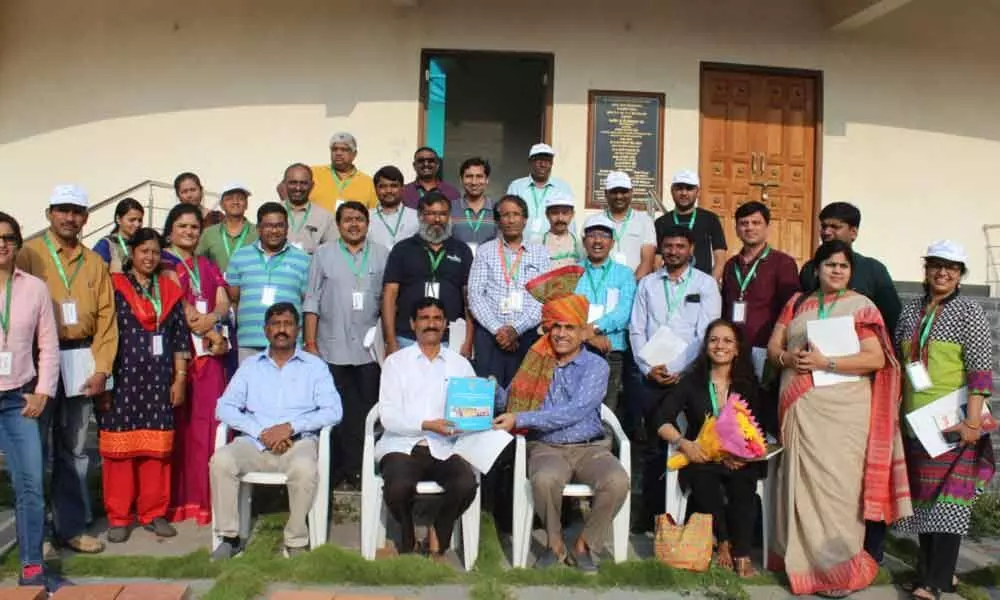 Highlights
National Institute of Rural Development and Panchayati Raj (NIRDPR) is working towards getting people in different sections of the society to...
Hyderabad: National Institute of Rural Development and Panchayati Raj (NIRDPR) is working towards getting people in different sections of the society to contribute towards Rural Development in India. Towards this, it is actively engaging various stakeholders across India.

The Institute is now collaborating with professionals from the Project Management Institute, a not-for-profit professional membership, on a nation-building initiative. The corporate professionals have been roped into document and 'projectise' successful rural development projects in villages and communities to enable their successful replication in parts of the country.
The team from Project Management Institute has already visited Ralegaon Siddhi Village and Hiware Bazar village in Maharashtra where they have taken up documenting three successful projects in Education and Environment.
Further, NIRDPR is also collaborating with Mission Samriddhi on various activities. Mission Samriddhi is a social impact enterprise dedicated to holistic human development in India, through the design and development of projects that are sustainable and capable of scale to positively impact the larger population.
Dr. W R Reddy IAS, Director-General, NIRDPR, said, "There are numerous well-meaning people, who want and can contribute for the strengthening of Panchayat system and thus good governance by bringing in professionalism and evidence-based policy drive. NIRDPR will become a platform for harnessing, connecting, catalysing such energy and thus become a focal point for all such interested persons/professionals/agencies who can join hands for sustainable and accelerated rural development".
Box - Mission Samriddhi
Mission Samriddhi has launched community development framework for holistic rural transformation. The platform will enable these grassroots organisations to connect and collaborate, thereby further accelerating the development of communities across sectors and regions in the country. It brings together over 150 Development Accelerators from 18 States towards Holistic Rural Development.
Mission Samriddhi's approach to rural development is based on Thinking (Design Thinking), Research, Education and Advocacy leading to Development - THREAD. After three years of listening, observing and dialoging with several thought leaders, institutions and experts through Design Thinking workshops in livelihood, agriculture, education, health, local governance and after understanding the 73rd Amendment, Mission Samriddhi has attempted to evolve such a development framework. A Development Framework based on personal, social, economic, ecological and institutional empowerment of our gram panchayats.
Subscribed Failed...
Subscribed Successfully...