Beauty oils: The solution for Dry Winter Skin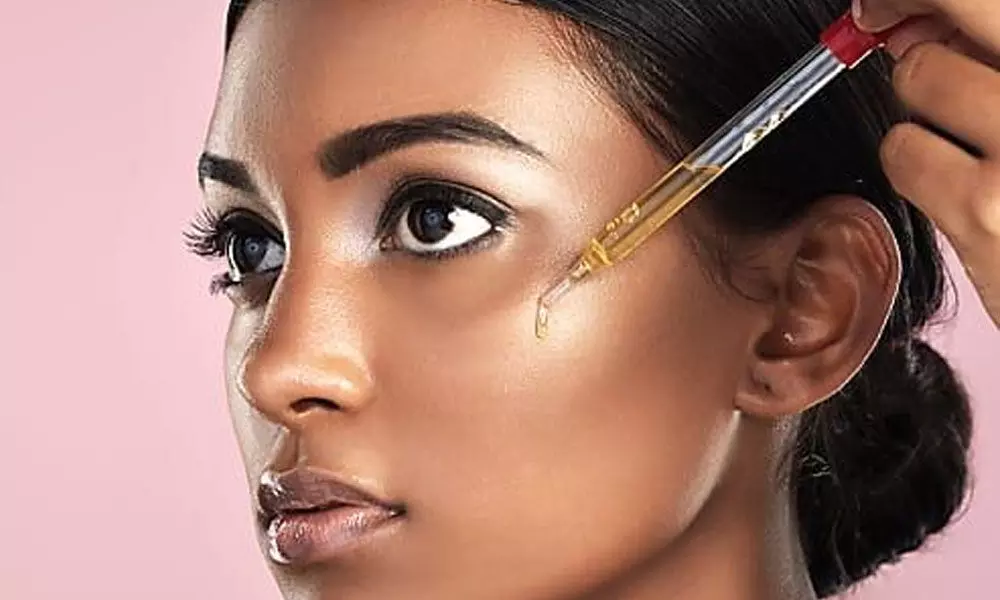 Highlights
Face oils have become a beauty cabinet staple, thanks to their natural ability to hydrate and nourish a variety of skin types. Facial oil is the ultimate luxury treat for winter skin and will leave it both smoother and softer
As the weather gets cooler and the pollution level rise, the windblown from reverse steals the natural oils present in the skin. The winter breeze may feel good and enjoyable for many ways but it can rob moisture off your skin and make it prone to dryness and damage making whitish patches appear on your face and limbs.
Face oils have become a beauty cabinet staple, thanks to their natural ability to hydrate and nourish a variety of skin types. Facial oil is the ultimate luxury treat for winter skin and will leave it both smoother and softer. But what makes facial oil so effective? Keep reading to find out some natural oils that will keep your hair and skin in the pink of their health even in the peak winter season.
Sesame seed oil

According to Ayurveda, sesame seed (til) oil is said to be good during winters. Sesame seed oil is light, free of odour and is easily absorbed by the skin. It is rich in nutrients and has healing properties too. As far as the face is concerned, sesame seed oil can be massaged on the face to relieve dryness.
Olive oil

It is popularly called 'liquid gold is the natural oil extracted from olives, the fruit of the olive tree. Pure olive oil particularly extra-virgin olive oil is fairly nutritious and is popular for body massage, mainly to soften the skin and provide nourishment.
Olive oil contains many vitamins and minerals, is an all-around natural moisturizer and recommended by dermatologists for dehydrated skin particularly in winters. Olive oil can be used as Moisturisers during Winters to treat the troublesome areas of our body as they get very dry and flaky
Almond oil

It is particularly beneficial for very dry skin and helps to relieve itching, soreness and dryness during winters. It is reported to be soothing, healing, lubricating, softening, revitalizing and nourishing. Almond oil contains fatty acids which help your skin retain moisture and can heal chapped and irritated skin during winters. It can be added to face packs for dry skin.
Coconut oil

body-friendly foodstuff that is heart-healthy, great for oral health, and other health benefits is probably the most popular oil for the hair in India. It is said to strengthen the hair and make it thick and shiny. The application of oil with a light massage helps to stimulate blood circulation to the follicles and also softens hair texture. The hair should not be rubbed vigorously. Only the fingertips should be used, to actually move the scalp with small rotary movements. Hot oil therapy with coconut oil is said to be very beneficial.
Castor oil

This is used mainly for hair conditions such as dry, brittle and damaged hair. It is a thick and sticky oil, so after application of the oil, shampoo the hair and rinse well with water, so that oily residues do not remain on the scalp. In cases of excessive dryness, mix one part of castor oil with two parts coconut oil. Heat and apply. Remember to apply on the ends too. Massage the scalp gently, using only the fingertips. Move the scalp in small circular movements. This helps to stimulate blood circulation to the follicles. Keep the oil on overnight and wash the hair the next day, using a mild herbal shampoo. Avoid very hot water.
Apricot kernel oil

This can be used for skin care during winters. It is rich in Vitamins A, C and E. It also contains fatty acids and is a source of unsaturated fats. As it is easily absorbed by the skin, it is used in many cosmetic products and also indirect external applications on the skin. It is gentle on the skin and is easily absorbed. It helps to nourish and moisturize the skin and thus relieve dryness. It also helps the skin to retain moisture. It contains antioxidants, which delay ageing signs and degeneration, keeping the skin soft, smooth and youthful.
Jojoba Oil

It contains vitamins B complex and E which help in skin repair and damage control, minerals as zinc and copper, which help to strengthen and keep skin calm and comfortable. .Its chemical structure is very similar to skin's natural oil so it is very easily absorbed in the skin which helps to tame chaffing and chapping, reduce redness caused by drying, ease the effects of eczema and rosacea