Firecrackers; How to ensure a safe Diwali burning firecrackers with kids this year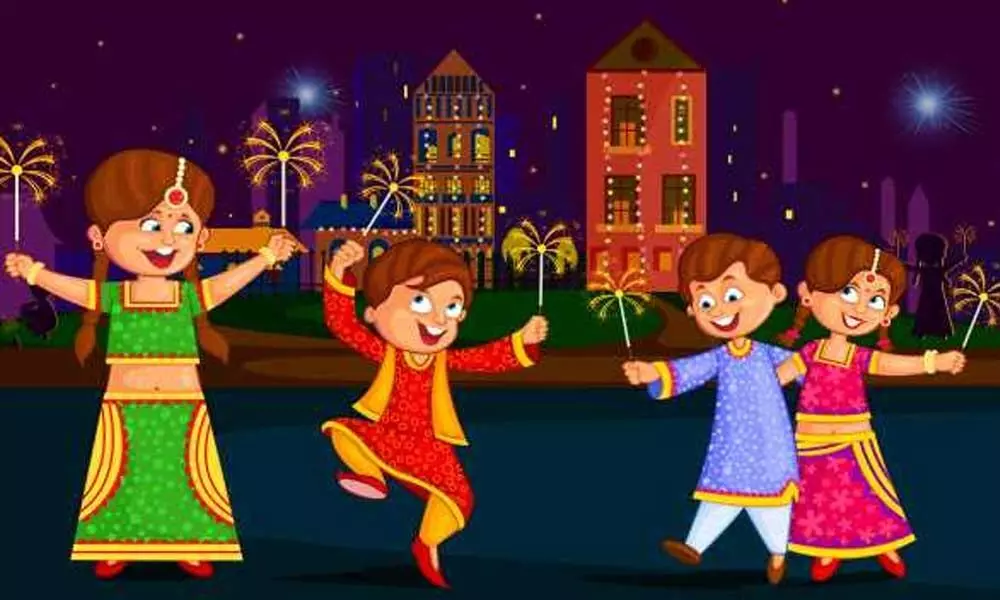 Highlights
Diwali is here and with the festival of lights gets the sky illuminated with firecrackers.
Diwali is here and with the festival of lights gets the sky illuminated with firecrackers. Bursting firecrackers is a ritual that has been observed during Diwali for a long time. However, firecrackers can be dangerous when not handled properly, and firecrackers can cause serious injuries. Therefore, it is important to follow certain measures in order to make sure that you and your family members are safe around firecrackers. We would advise you to observe the following precautions while bursting crackers this Diwali.
1. ALWAYS BUY BRANDED FIRECRACKERS
It is important to buy branded firecrackers as non-branded or low-quality crackers can contain hazardous chemicals that can lead to serious health issues. Always buy crackers from licensed shops that are regulated by government agencies. Buying sub-standard fire-crackers can be harmful to the safety of you and your family members.
2. STORE CRACKERS IN A SAFE PLACE
Since firecrackers are highly combustible therefore they must be stored in a place where they do not catch fire. A single spark of fire can lead to an explosion. Use sealed containers made of hard plastic or wood to store crackers instead of storing them in boxes made of cardboard and polyethene bags.
3. KEEP A BUCKET OF SAND AND WATER NEARBY
Accidents can happen despite taking adequate precautionary measure but you can minimize the impact by ensuring that you have proper means to handle it. While burning crackers, keep a bucket of water and sand nearby so that burnt crackers can be disposed of easily.
4. WEAR COTTON CLOTHES
Clothes made of silk, nylon, polyester and other similar material catch fire easily. While celebrating Diwali and burning crackers, make sure that you are wearing clothes made of cotton. Besides cotton, you can also wear clothes made of denim and Khadi that do not catch fire easily.
5. BURST CRACKERS IN AN OPEN AREA
Bursting crackers in closed and heavily populated areas can be dangerous. Sparks from crackers can start a fire leading to the loss of life and property. To avoid any such mishap, avoid bursting crackers in areas that are densely populated or have electrical equipment nearby. While bursting rockets, point them towards the sky and position them carefully.
6. AVOID ALCOHOL WHILE BURSTING CRACKERS
Alcohol can lead to delayed response and you might not be able to move away from a burning cracker quickly. Avoid drinking alcohol while bursting crackers and if you have consumed alcohol, stay away from crackers.
7. KEEP A FIRST AID KIT HANDY
Keep a first aid containing band-aid, antiseptic lotion and anti-inflammatory medicines nearby while burning crackers. If you or anyone sustains a burn, use the first aid kit and rush to seek professional medical help immediately. Also, keep the contact number of emergency responders handy so that they can be contacted within no time.
The safest way to enjoy firecrackers is to light them carefully. Observe the safety precautions that we have mentioned above before you start bursting crackers on Diwali.