PM visit to Bharat Biotech is poll stunt, fumes CPI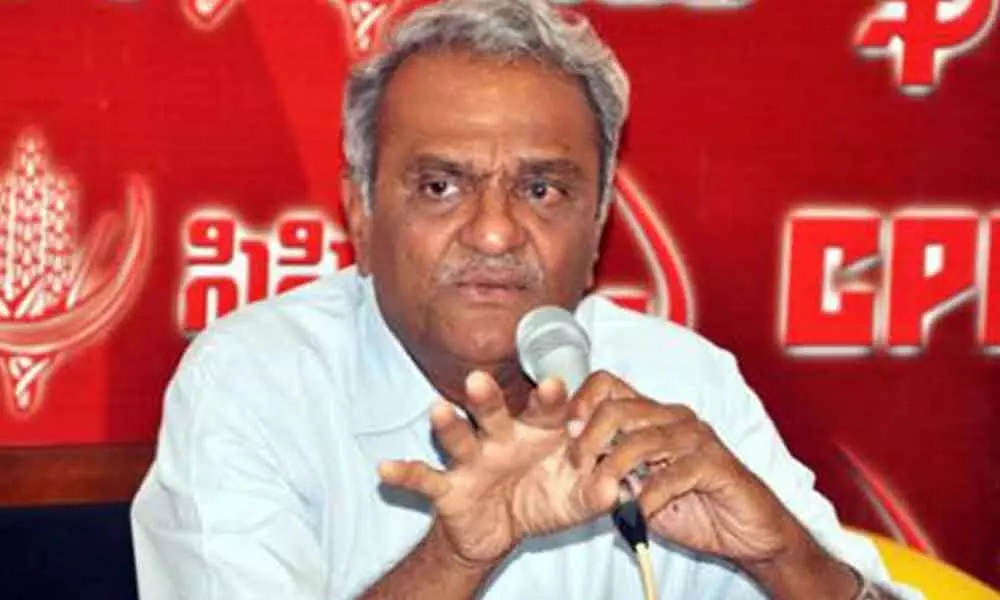 Highlights
CPI national secretary Dr K Narayana says that it is unfortunate that even the PM is taking part in the local body election campaign albeit indirectly
Hyderabad: The national secretary of CPI, Dr K Narayana, on Saturday lashed out at Prime Minister Narendra Modi. Referring to the official visit of the PM to Hyderabad, he said that it was unfortunate that even the PM of the country was taking part in the local body election campaign albeit indirectly. He mocked that 15 Union Ministers from rival BJP took part in the election campaign so far.
Addressing the media persons, he said that the PM was attacking the opposition political parties by sitting on the shoulders of Bharat Biotech company.
He made it clear that the tour of the PM under the guise of a visit to Bharat Biotech company to observe the development of Covid-19 vaccine was nothing but election stunt.
He asked the PM to make the Chief Minister of the State as a part of his visit if he was really visiting the lab to observe the development of the vaccine of the deadly virus. He alleged that the PM had ignored the Chief Minister as he thought KCR would get benefits from the visit. He termed the visit of the PM as the misuse of power.