Infant needs micro nutrient for optimum growth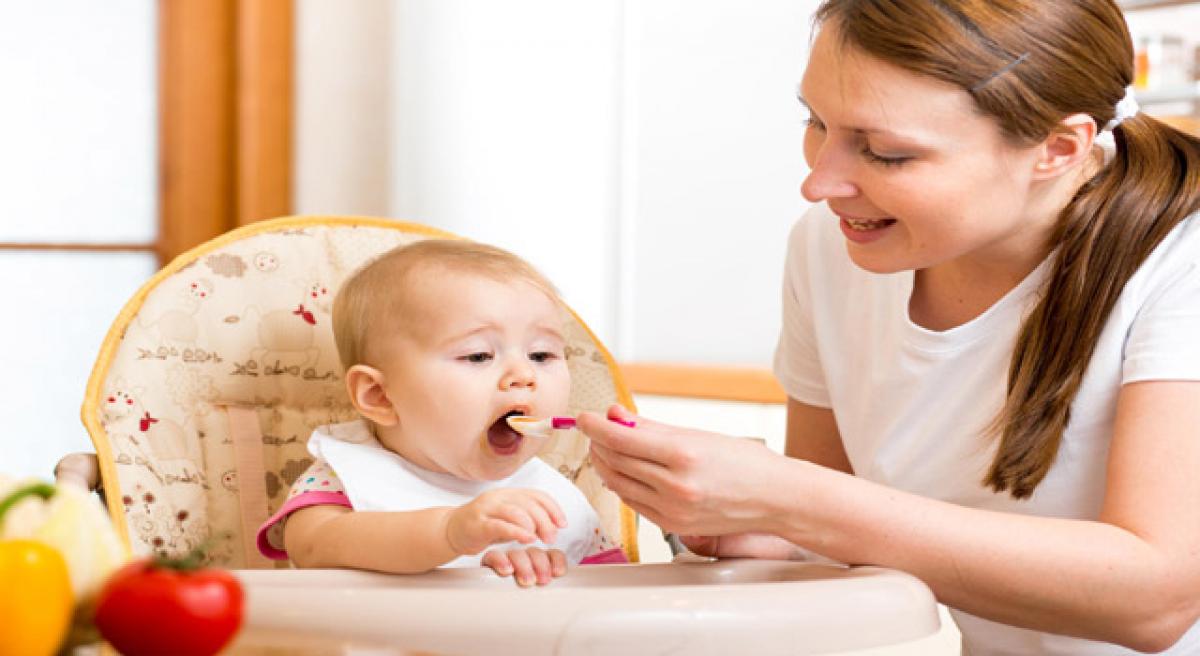 Highlights
There is enough scientific evidencethat proves that infants who are not fed sufficient micronutrient in their daily diet are at greatrisk of faltered mental and physical growth.Experts are of the opinion that effect on health at early years of life due to micronutrient deficiency may lead to serious health consequences later in life.Micronutrients are a group of nutrients which are required in tra
There is enough scientific evidencethat proves that infants who are not fed sufficient micronutrient in their daily diet are at greatrisk of faltered mental and physical growth.Experts are of the opinion that effect on health at early years of life due to micronutrient deficiency may lead to serious health consequences later in life.Micronutrients are a group of nutrients which are required in trace amounts for normal growth and development.
According to a UNICEF report, daily dietary intake of five out of six children under two years old lack in essential micronutrients, putting them at risk of irreversible mental and physical damage. Report also revealed that children between age group of 6 to 23 months are not fed right kind of food and not frequently enough. Approximately half of children's population suffers from one or more micronutrient deficiency worldwide.
Emphasizing on importance of nutrition during first 1000 days of child's life, experts believe that an insufficient intake of variety of food deprives the same age group of essential micronutrients when their growing brain, bodies need them the most. Dr Jyothy Chabria, Senior Consultant Dietician and Nutritionist, Women's Care Clinic, Hyderabad said, "Infants need adequate blend of macronutrients and micronutrients (essential vitamins and minerals) in diet for their proper physical and mental growth.
Diet in common Indian household, at one end, meet daily macronutrient need, but often leave child with deficiency of essential vitamins and minerals required for mental growth of child. Therefore, in many cases, infants might seem growing with normal weight and height but can still be found with micronutrients (vitamins and minerals) deficient which can affect their mental health."
While short-term deficiency of these can be rectified immediately with a nutritious diet, long-term deficiency can irreversibly impair cognitive and physical development in children. "Meeting nutritional requirement during first 1000 days are crucial for infants' proper mental and physical growth and for healthy immune system. Mother must ensure vitamins and mineral dense food to meet their child's daily nutritional requirement," said Dr Jyothi added.
It is need of the hour that policymakers, nutritional experts, public leaders recognize grave impact of micronutrient deficiency on infants and take steps to promote various food based approaches (including micronutrient rich food, diet diversification, supplementation and fortification of food with essential micronutrients) to combat the scourge of malnutrition in children.
Subscribed Failed...
Subscribed Successfully...