Iron deficiency causes damage to infants brain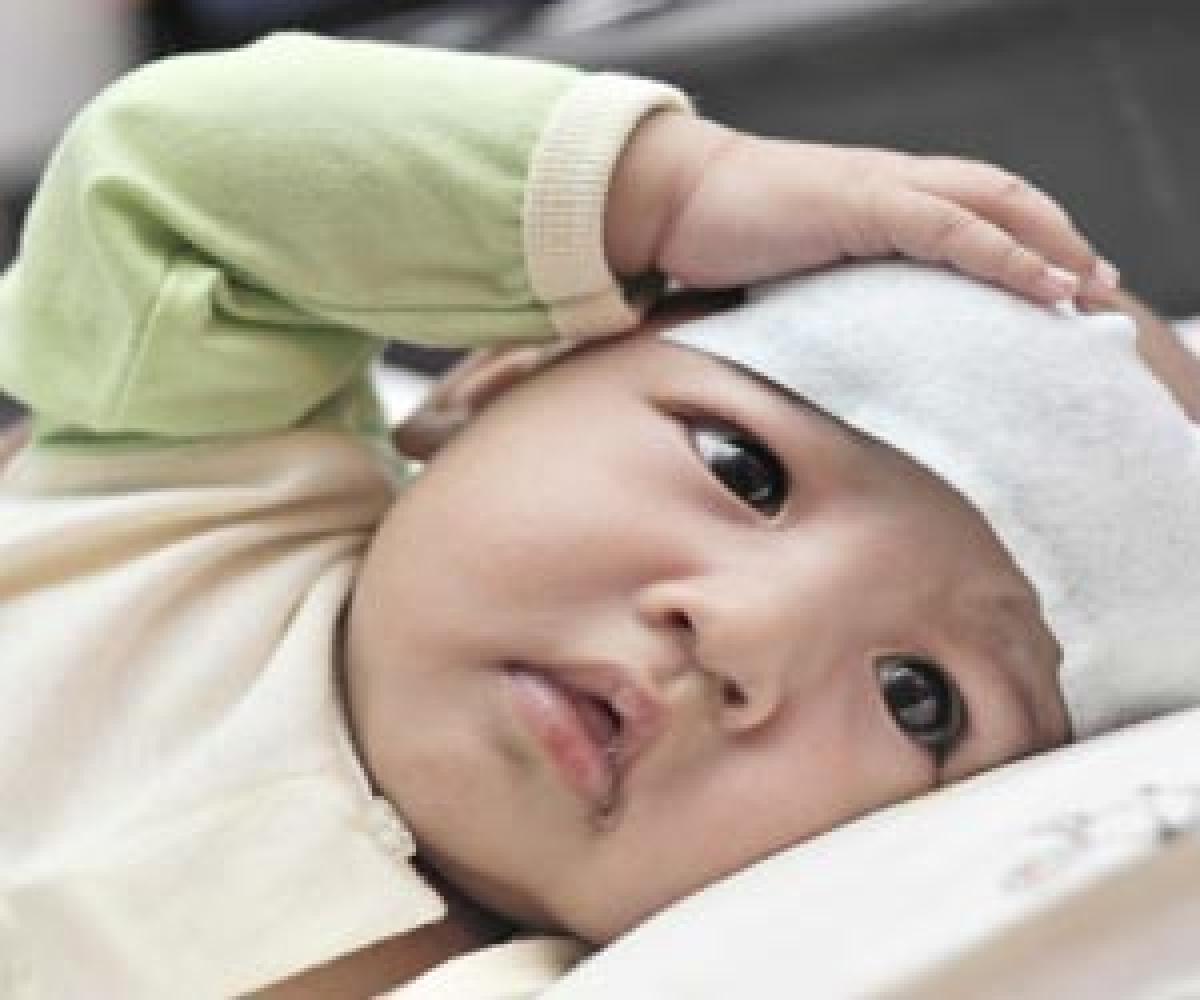 Highlights
Stating that iron deficiency in infants is a significant problem, prominent doctors in Hyderabad have urged parents to pay special attention to the iron needs of their infants.
Stating that iron deficiency in infants is a significant problem, prominent doctors in Hyderabad have urged parents to pay special attention to the iron needs of their infants. Experts said, besides anemia, iron deficiency is one of the leading risk factors that may hinder proper brain development which cannot be reversed. Therefore, providing nutrition dense food to infants is essential. This will contribute to improved brain functions and better productivity in the long run.
Nutritional iron deficiency arises when the body does not absorb enough iron for all the bodily functions. This is particularly seen in infants from 6 months of age because they are growing rapidly but do not have enough sources of iron in their diet. In India, iron deficiency is highest (49.5 per cent) in 6-23 months old children.
This is perhaps due to the fact that Indian children aged 1-3 years consume only one third of the iron that is required in a day Iron plays a very important role in a baby's brain development and cognition and iron and zinc help in the development of baby's immunity.
Since, 90 per cent of brain develops during pregnancy and the 1st 2 years of the infant's life, lack of the right kind of nutrition that meets all their requirements for iron and other micro nutrients during this time, may lead to irreversible damage to a child's brain development and physical growth as well as make him more susceptible to illness as a child and as an adult.
Prof. Arun Singh, leading Neonatologist and currently a National Advisor, Ministry of Health and Family Welfare (MOFHW), Government of India says, "It is but an irony that when the body requirement of iron is maximum even in the best of scenarios children get very little iron in their diet leading to a huge gap.
Incidentally it is also the period where the brain demand of iron is also maximum and because of this gap we are losing valuable IQ points in our children. Mostly the society and the parents are ignorant of this huge loss to the country."
Focusing on long term impact of iron deficiency Dr Arun Singh, also adds, "In most of the public health programs Iron deficiency is only understood in terms of anemia. Mild iron deficiency may not lead to anemia but may be enough to hinder proper brain developmentin a human being. Also, the extent of adverse effects on the developing brain is largely dependent on the timing and duration of iron deficiency as iron is involved in many central nervous system processes that could affect infant behavior and development."
Dr (Prof.) P Sudershan Reddy, Consultant Chief Pediatrician, Krishna Childrens Hospital, Former Professor & Head Department of Pediatrics, Osmania Medical College, Hyderabad says, "Iron needs should be fulfilled through complementary food. In India, infants are fed whatever is consumed by elders in the family.
Indian diets are majorly grain and plant based, with little intake of iron rich pulses, green leafy vegetables and meat. The Indian grain and plant diets are high in macronutrients like carbohydrates, fats and proteins, but are very low in micronutrients such as iron and zinc, leading to deficiencies." Additionally, infants need nutrient dense food since their stomach size is too small to take in the amount of food that is required to meet the daily micronutrient needs.
Experts also pointed out that survey data showed that readymade vitamins & minerals enriched food or fortified grains/foods or iron/multi vitamin drops supplementation, when consumed along with homemade food, can reduce the risk of moderate to severe anemia and iron deficiency anemia by nearly 27 per cent. They also improve hemoglobin levels among children between 12-17 months of age.
Given the importance of iron deficiency for proper brain development and the consequences that can persist through adulthood because of this deficiency, it is critical for parents to have proper knowledge about the nutritional requirements of their infants. The good part is that a large portion of iron deficiency is preventable with appropriate and timely intervention.
Interested in blogging for thehansindia.com? We will be happy to have you on board as a blogger.