Widespread rains in Chittoor district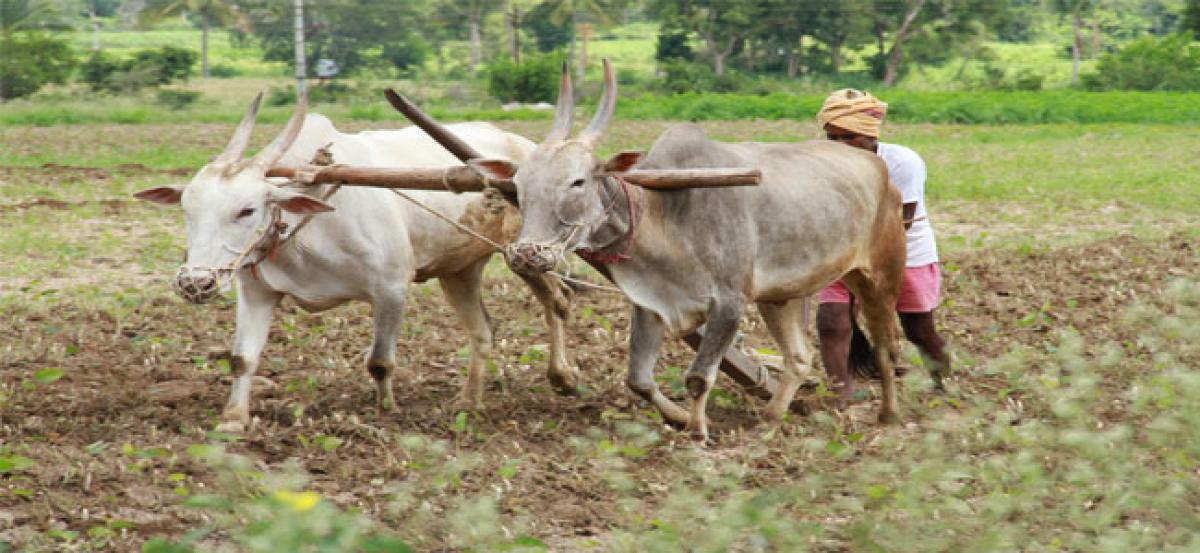 Highlights
Widespread rains reported in Chittoor district brining the much needed respite to the scorching heat tormenting the people for the last three weeks and also brightening the prospects of Kharif crop this year.What was heartening was moderate to heavy rains recorded in Madanapalle division comprising 32 mandals of 66 in the district which is worst hit in the dry spell gripping the district since two
Tirupati: Widespread rains reported in Chittoor district brining the much needed respite to the scorching heat tormenting the people for the last three weeks and also brightening the prospects of Kharif crop this year.What was heartening was moderate to heavy rains recorded in Madanapalle division comprising 32 mandals of 66 in the district which is worst hit in the dry spell gripping the district since two years.
Good rains were reported in the mandals in the two other divisions including Chittoor and Tirupati. Kalikiri in Madanapalle division has recorded highest rainfall of 110 mm on Wednesday morning while seven mandals in the division recorded good rains ranging from 70 mm to 95 mm and 13 mandals received moderate rains ranging from 50 mm to 70 mm.
It is needless to say that the rains brightened the prospect of Kharif crop which eluded the district in the past two seasons due to dry spell. Most of the mandals experiencing drought condition received rains. According to official sources, the total rainfall in the district reached (cumulative) 3,485 mm and the average rainfall received so far (June 7) stood at 53 mm against 78.7 mm which is the normal rainfall for June.