Vamsadhara, Nagavali witness heavy inflows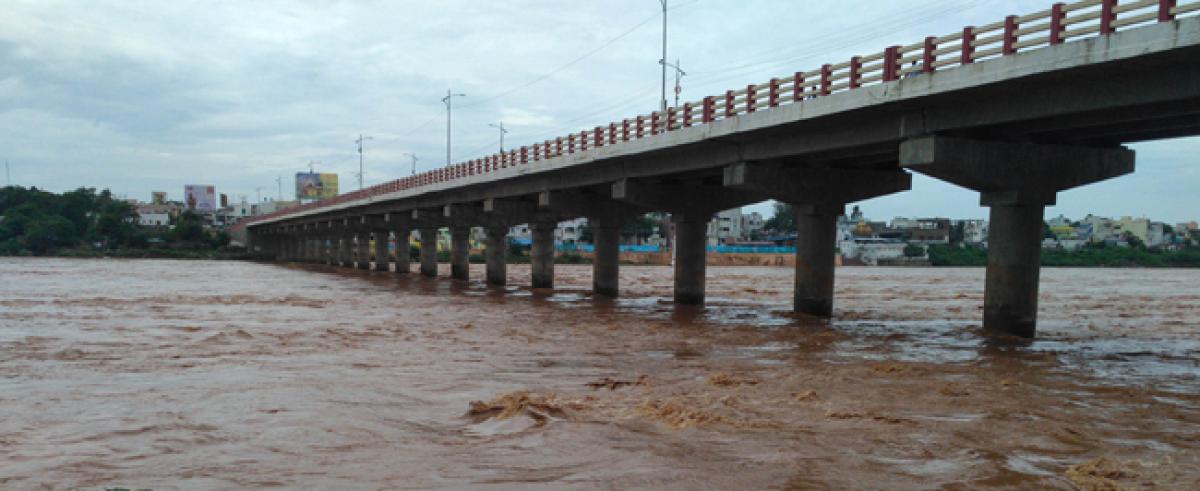 Highlights
The flood water level in Vamsadhara and Nagavali rivers is slowly increasing in the district due to heavy rain in catchment areas of Odisha state According to irrigation department officials, Katragada, Gudari, Gunupur, Mohana, Mahendragada and Kasinagar areas in Odisha were witnessed heavy rainfall till Sunday noon
Srikakulam: The flood water level in Vamsadhara and Nagavali rivers is slowly increasing in the district due to heavy rain in catchment areas of Odisha state. According to irrigation department officials, Katragada, Gudari, Gunupur, Mohana, Mahendragada and Kasinagar areas in Odisha were witnessed heavy rainfall till Sunday noon.
The average rainfall in all these areas was 38.03 mm. With heavy inflow into Nagavali river, the total outflow from Thotapalli reservoir and Narayanapura barrage was 25,000 cusecs by Sunday evening and it is expected to increase by Sunday night. In this backdrop, collector K Dhanunjaya Reddy alerted the officials of all adjacent mandals of Nagavali river to take all precautionary measures and evacuate people from low-lying areas.
He directed the officials to observe flood situation closely and take necessary precautionary steps. In Vamsadhara river, the total outflow from Gotta barrage is 45,000 cusecs. The collector directed the officials to observe the flood situation closely by staying at affected villages. Vasmsadhara officials are expecting the flood water level is likely to increase upto one lakh cusecs by Sunday night.