Snoring leads to heart problem, says pulmonologist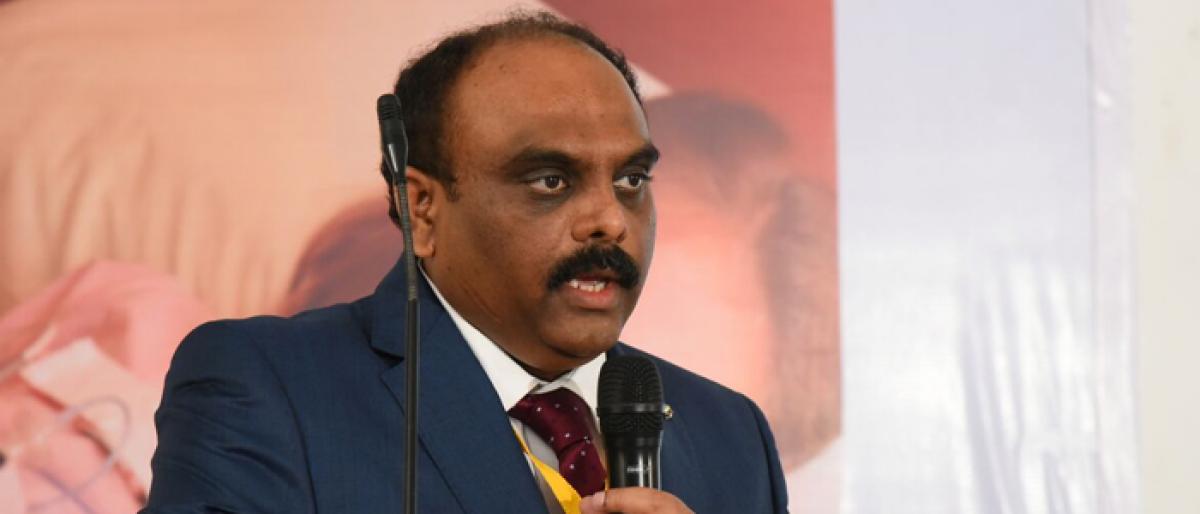 Highlights
Sleeplessness at night, sleeping at daytime and snoring are symptoms of sleeplessness, said Kamineni Hospital pulmonologist Ravipati Srinivas Kumar
​Vijayawada: Sleeplessness at night, sleeping at daytime and snoring are symptoms of sleeplessness, said Kamineni Hospital pulmonologist Ravipati Srinivas Kumar.
A state-level seminar was organised on the hospital premises on Sunday. Speaking to the media, Dr Srinivas said that neglecting sleeplessness would lead to severe health issues.
Obesity, Thyroid, Tonsils, Asthma and Smoking were some of the reasons for snoring and sleeplessness. He said that junk food, no physical exercise, work pressure, stress add to sleeplessness and snoring.
He said that neglecting snoring and sleep disturbance would lead to heart problem, blood pleasure, diabetes and other diseases, he added.