No-confidence motion exposed undemocratic attitude of BJP: Yanamala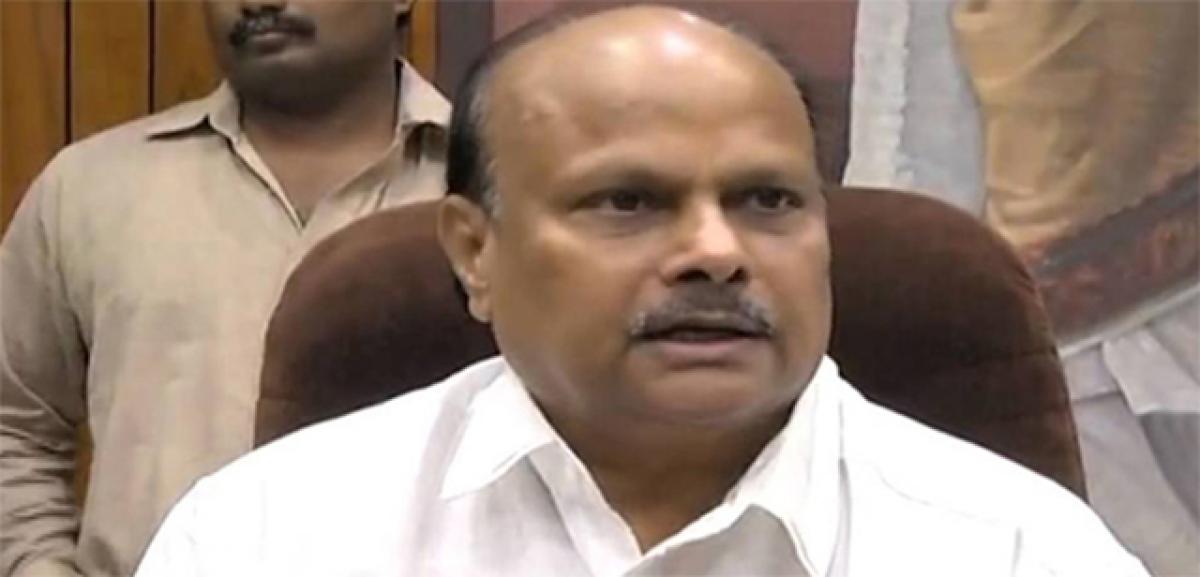 Highlights
Finance Minister Yanamala Ramakrishnudu took exception to the comments of Prime Minister Narendra Modi that the Noconfidence motion was irrational
Vijayawada: Finance Minister Yanamala Ramakrishnudu took exception to the comments of Prime Minister Narendra Modi that the No-confidence motion was irrational.
In a statement here on Wednesday, he said that the statement of the Prime Minister revealed the mindset of the BJP. He said that the BJP leadership was behaving in an undemocratic way without any knowledge. He said that the No-confidence motion exposed the undemocratic attitude of the BJP across the country.
Yanamala said the Prime Minister was taken aback after seeing the response to the No-confidence motion from different political parties. He said that people would teach a fitting lesson to Prime Minister Narendra Modi in the next elections. He said the entire nation understood the injustice done by the BJP to Andhra Pradesh. He also said that the No-confidence motion exposed the parties that opposed the BJP and supported the people of nation.
The counting of number of MPs is not important, he said and added that what the BJP assured in the manifesto was questioned by several parties in Parliament. He also said that the country was facing several difficulties after demonetisation of currency. The whole country is also facing hardships due to the implementation of Goods and Services Tax (GST), he said.
He said that the unemployment has increased from 3 per cent 6 per cent. He asked YSR Congress president YS Jaganmohan Reddy and Jana Sena chief Pawan Kalyan as to why they were not reacting even when the Centre was causing injustice to the State. He pointed out that the duo did not raise any objections against the Centre when it submitted an affidavit in the Supreme Court against the railway zone.
He said Jagan was cheating people by making false comments on various occasions. Stating that Jagan had earlier committed a mistake by making a false statement on the farm loan waiver, Yanamala said Jagan had repeated the same mistake again by making a similar statement on Kapu reservation.