Big Data to boost job opportunities in the IT sector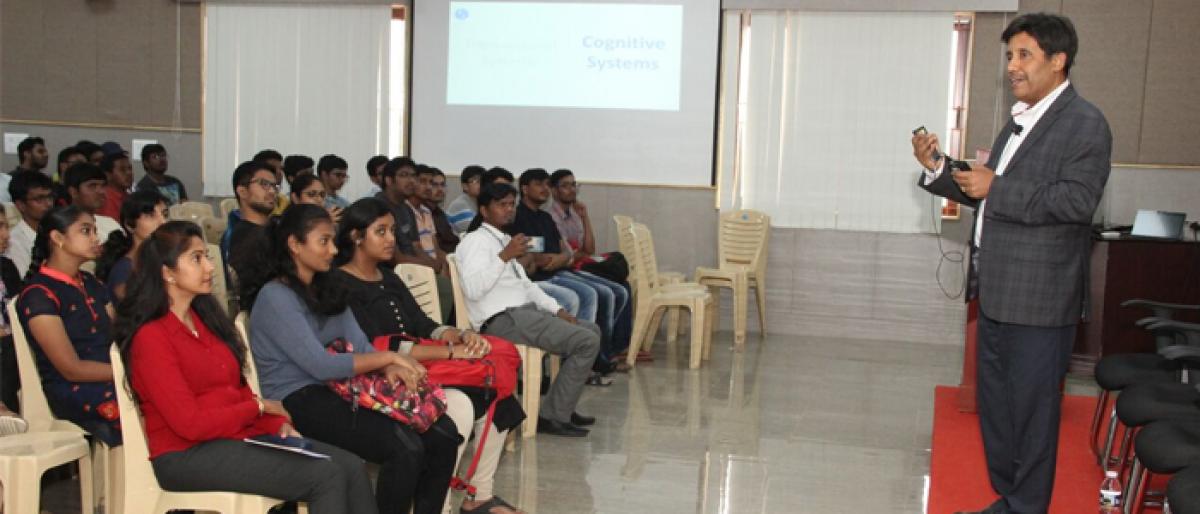 Highlights
The Big Data analytics sector is poised for exponential growth in India, boosting job opportunities in the IT sector
Vijayawada: The Big Data analytics sector is poised for exponential growth in India, boosting job opportunities in the IT sector.
The Big Data analytics sector in India is expected to witness a multifold growth by 2025, said Suresh Katta, founder and CEO of Saama technologies, USA.
He participated as a chief guest for 'Talk of Data Analytics' at the VIT – AP campus here on Thursday.
Addressed the students and faculty on the occasion, Suresh said that there were a lot of opportunities to work in data science in the next twenty years so that the students can focus on all these new technologies and work anywhere in the world.
With the rising requirement for niche competencies in AI (Artificial Intelligence), deep learning, machine learning and analytics, the skill/expertise of the IT workforce will spearhead the analytical transformation on critical business processes across the industry.
Jobs in analytics and data science had grown over the last year adding tens of thousands of employment opportunities.
However, a large portion of people in IT will need to re-skill themselves in data science to make the most of this employment boom, said Suresh Katta.
Dr Sekar Viswanthan, vice-president,VIT-AP and Dr D Subhakar, vice-chancellor VIT-AP, students, faculty and others were present.
Subscribed Failed...
Subscribed Successfully...