CM N Chandrababu Naidu seeks people's feedback on Beach Front project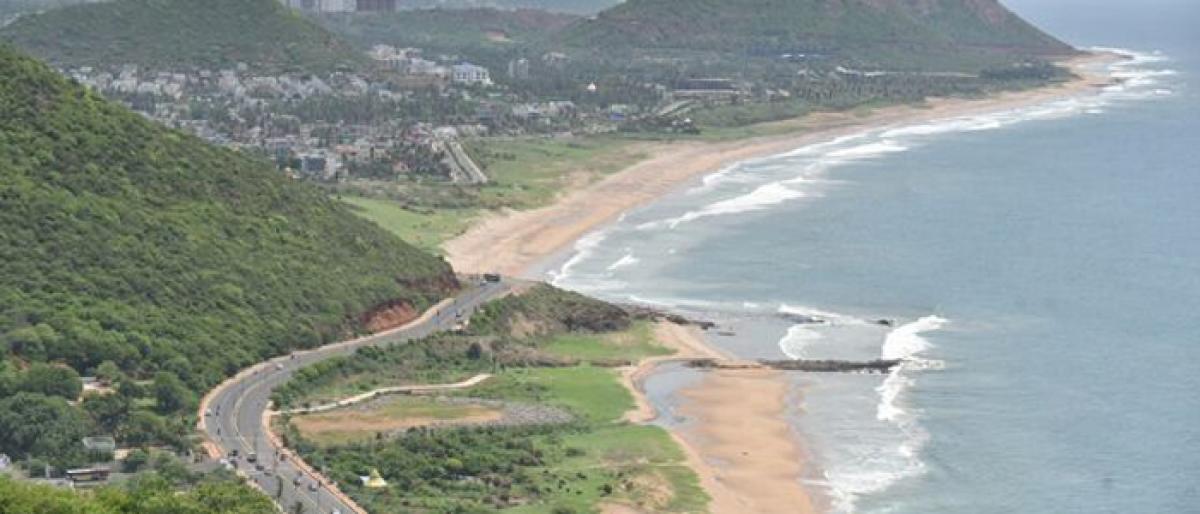 Highlights
The three modules of the proposed integrated museum and tourism complex on the Coastal Bay at the Beach Road have been sent for the approval of Chief Minister N Chandrababu Naidu
Visakhapatnam: The three modules of the proposed integrated museum and tourism complex on the Coastal Bay at the Beach Road have been sent for the approval of Chief Minister N Chandrababu Naidu.
Naidu wants to construct the proposed beach front project as per the public view by collecting feedback from the denizens, so as per the instructions of Naidu, the modules would be uploaded by the Visakha Urban Development Authority (VUDA) official website in the next week.
According to the VUDA officials, the project of Sea Harrier and 3D Naval Aviation Museum would be established at an expenditure of Rs 20 crore at the tourism complex.
The complex would be integrated with Soldier Memorial Victory at Sea, Rajiv Smriti Bhavan and Andhra University convention hall which are on the beach side.
Another Rs 60 crore would be spent for a project which facilitates over 800 cars and two wheelers, along with an underground subway near the complex, as it was deemed to be constructed in an innovative manner and is expected to construct a shopping complex with a greenery alignment of plantation.