Defected MLAs blame Jagan's behaviour for their decision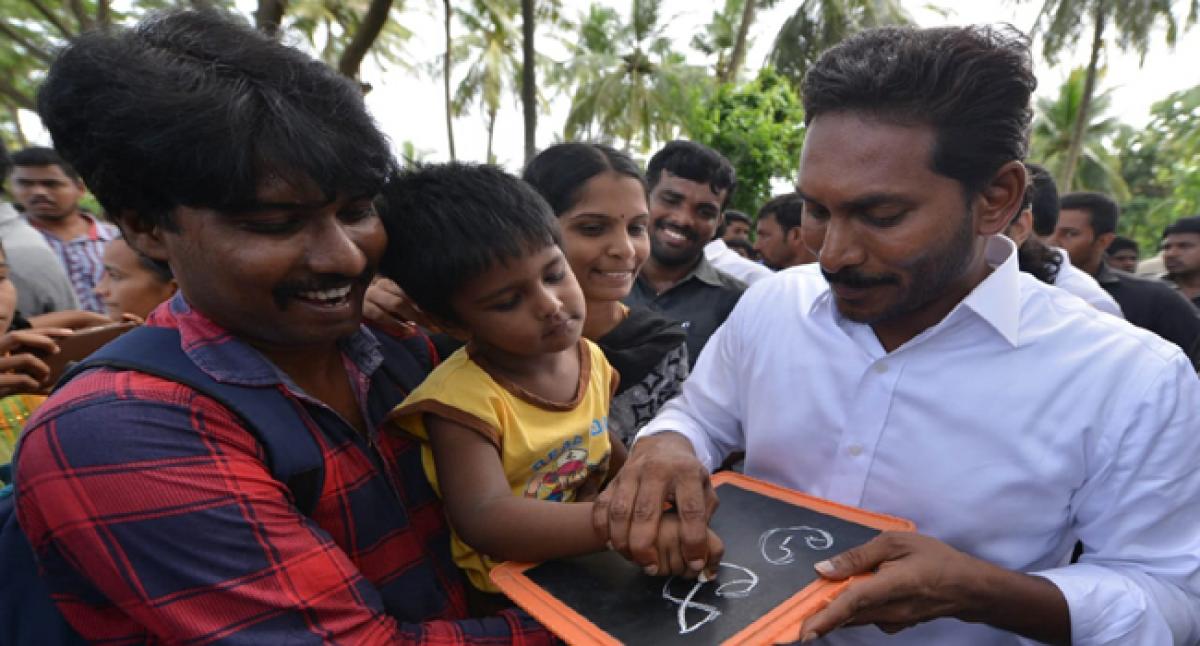 Highlights
They said that they could no longer tolerate the running of the party with the advice from the coaccused in criminal cases The party president has neither experience nor the age and not even willing to heed to the advice of the party MLAs, they added
Amaravati: "We left the YSR Congress party after thoroughly fed up with the style of functioning of the party president YS Jaganmohan Reddy." This was the response from the MLAs to the letter purportedly written by YSRCP MLAs to the Speaker asking him to suspend their legislators who defected to the TDP.
In an open letter to the party president Jaganmohan Reddy, the MLAs including GiddiEswari, Vantala Rajeswari, Uppuleti Kalpana, Adinarayana Reddy, Sujaya Krishna Ranga Rao, Amarnath Reddy, BhumaAkhilapriya, Chand Basha, Jaleel Khan, Sarveswara Rao, Jayaramulu, Mani Gandhi, Pasam Sunil, Gottipati Ravi Kumar, Ashok Reddy, Rama Rao, David Raju, Jyotula Nehru VarupulaSubba Rao, SV Mohan Reddy, Kalamata Venkata Ramana and Budda Rajasekhar Reddy, stated that they were compelled to leave the party due to the feudalistic behaviour of the party president.
They said that they could no longer tolerate the running of the party with the advice from the co-accused in criminal cases. "The party president has neither experience nor the age and not even willing to heed to the advice of the party MLAs," they added.
The MLAs said that they could not digest the poison spewed by the party president against the development of the state. "The YSRCP was against PattiseemaLift Irrigation Scheme, Polavaram project and even stooped to the level of instigating the poor tribalsagainst the government, which was against the interests of AP," they pointed out.
"People from all over state are against the party decision of not to attend the Assembly session, and the party president keeps close his eyes and ears," they added.
It is really sad that Jaganmohan Reddy is prostrating before the Prime Minister to get relief from the criminal cases and to protect his property, they alleged. They said that the party president never pointed out a finger against Prime Minister Narendra Modi who did gross injustice to the state. They asserted that they joined the TDP strongly believing that only N Chandrababu Naidu would develop the state.