Organs of brain dead woman donated at Manipal Hospitals in Vijayawada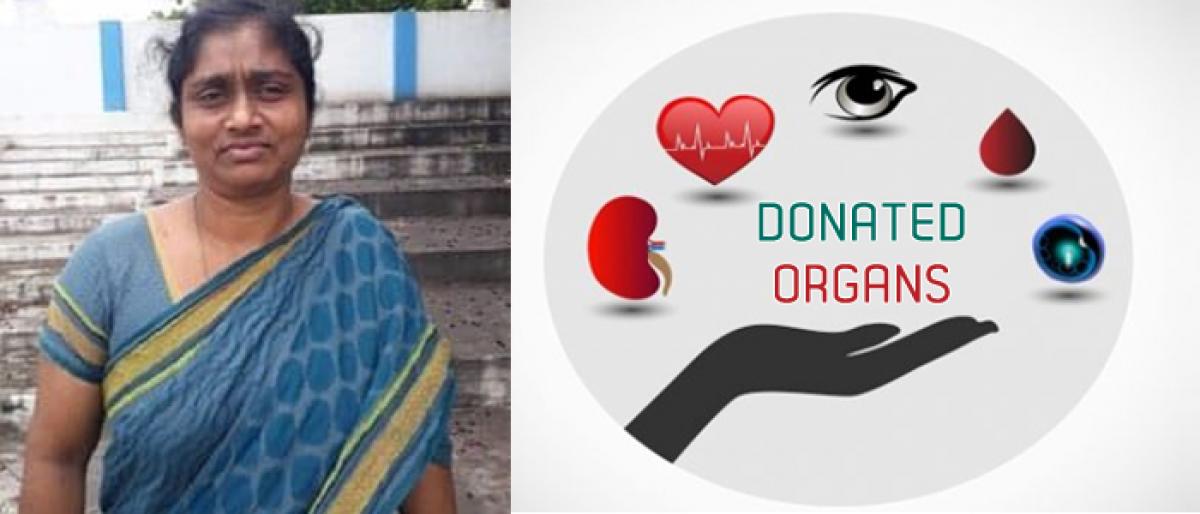 Highlights
The family members of a brain dead patient accepted to donate the organs giving new lease of life to others at Manipal Hospitals here on Tuesday
Vijayawada: The family members of a brain dead patient accepted to donate the organs giving new lease of life to others at Manipal Hospitals here on Tuesday.
The organs of the brain dead patients were collected by Jeevandan in the presence of Jeevandan chairman Dr CV Rao, Jeevandan CEO Dr Krishna Murthy and Manipal Hospitals unit head Dr Sudhakar Kantipudi.
The organs liver and one kidney were handed over to Manipal Hospitals Vijayawada, the other kidney was handed over to Ayush Hospitals,
Vijayawada and eyes were handed over to Agarwal Hospital, Guntur. Special arrangements were made for the transportation of organs by the police to clear the traffic to reach the organs in time.
The deceased Boppari Sulochana and her husband B Victor Moses met with an accident at Mangalagiri on September 1 afternoon. The deceased sustained severe head injury in the accident and was rushed to NRI hospital for treatment.
Later, she was shifted to Manipal Hospital for better treatment and the doctors after examining declared the patient as brain dead on September 3.
Later, the family members of the deceased-- husband B Victor Moses, sons B Victor John and B Victor Solomon accepted for organ donation and informed Jeevandan and the organs were accepted.