Quality food to poor at nominal cost: MP Butta Renuka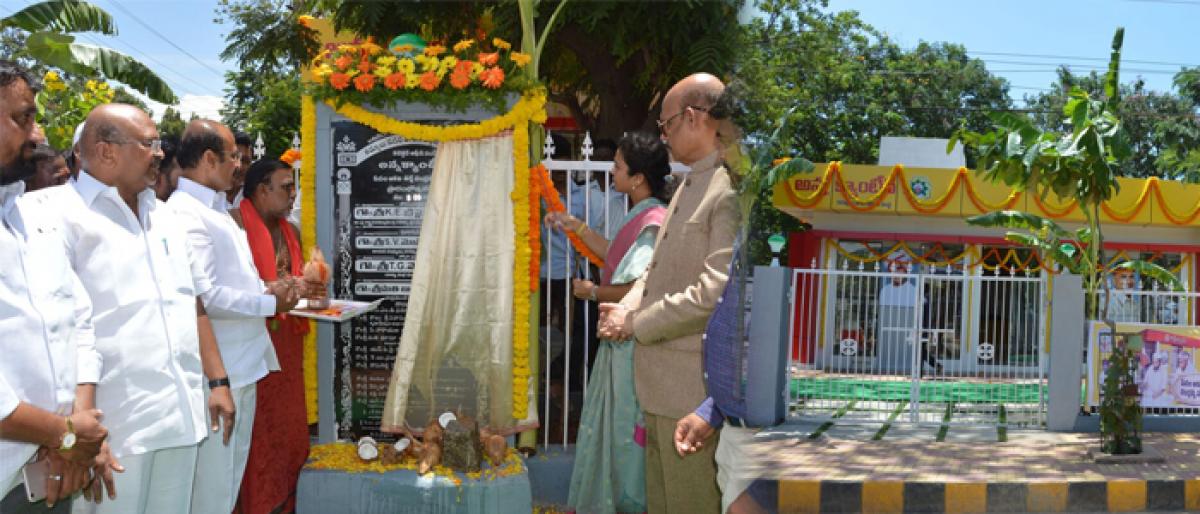 Highlights
MP Butta Renuka has said that the state government has prestigiously launched Anna Canteens across the state with an aim to feed the poor for nominal cost
Butta Renuka opens Anna Canteen on the Collectorate premises
Target set for opening 300 Anna Canteens across the state: SV Mohan Reddy
Kurnool: MP Butta Renuka has said that the state government has prestigiously launched Anna Canteens across the state with an aim to feed the poor for nominal cost.
Accompanied by Rajya Sabha member TG Venkatesh and Kurnool MLA SV Mohan Reddy, the MP inaugurated an Anna Canteen constructed on the premises of the Collectorate here on Saturday.
Speaking on the occasion, Butta said that food served to needy in Anna Canteens is very tasty. TG Venkatesh said cost of food served at Anna Canteen is very nominal.
By paying Rs 5, one can buy tiffin and two-time meal for Rs 10. The poor, who cannot spend more money in private hotels can have full meal for Rs 5, he stated.
SV Mohan Reddy said that the Chief Minister has set a target of launching 300 Anna Canteens across the state.
An Anna Canteen has been planned to set up in every Assembly constituency and towns having population of 50,000.
With the good response from the public, Chief Minister has given a call for donations from the enthusiastic donors, he mentioned.
KUDA Chairman Somisetty Venkateswarlu also spoke.
Prior to the inauguration of Anna Canteen on the premises of the Collectorate, Renuka also participated in the inaugural function of model signals at Raj Vihar Centre.
District Superintendent of Police (SP) Gopinath Jetty, Dr CB Harinath Reddy, Commissioner of the Kurnool Municipal Corporation and other officials were present.