Radha Krishna Kanchi Silks opens showroom in Vijayawada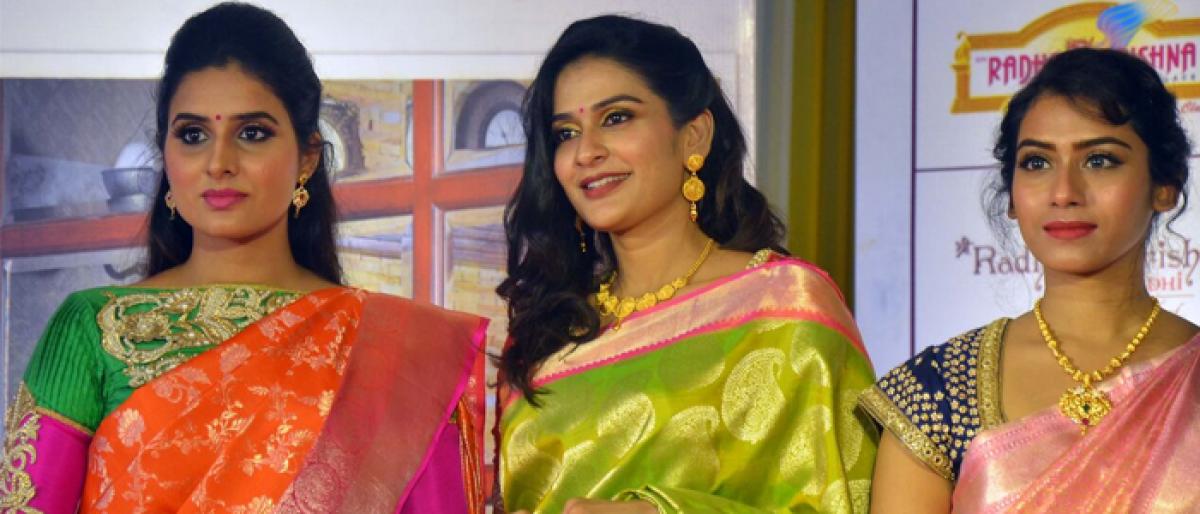 Highlights
Ramp walk by upcoming actress Jenny Honey and top models was organised at the inaugural function of Radha Krishna Kanchi Silks here on Friday
Vijayawada: Ramp walk by upcoming actress Jenny Honey and top models was organised at the inaugural function of Radha Krishna Kanchi Silks here on Friday.
Pavan Lalwani, the maverick behind the idea of traditionally rich and eternally noble concept of Radha Krishna Kanchi Silks, said that with a rich experience spanning over 30 years the fashion icon had conquered the hearts of traditionally bound fashion enthusiasts and critics alike with their specially customized designer sarees.
Radha Krishna Kanchi Silks, Temple of Weaves opened its first handloom saree showroom in Vijayawada marking its entry into the women's wear segment in Andhra Pradesh.