Set goals to come up in life, youth told by SAAP director Yerra Venugopala Rayudu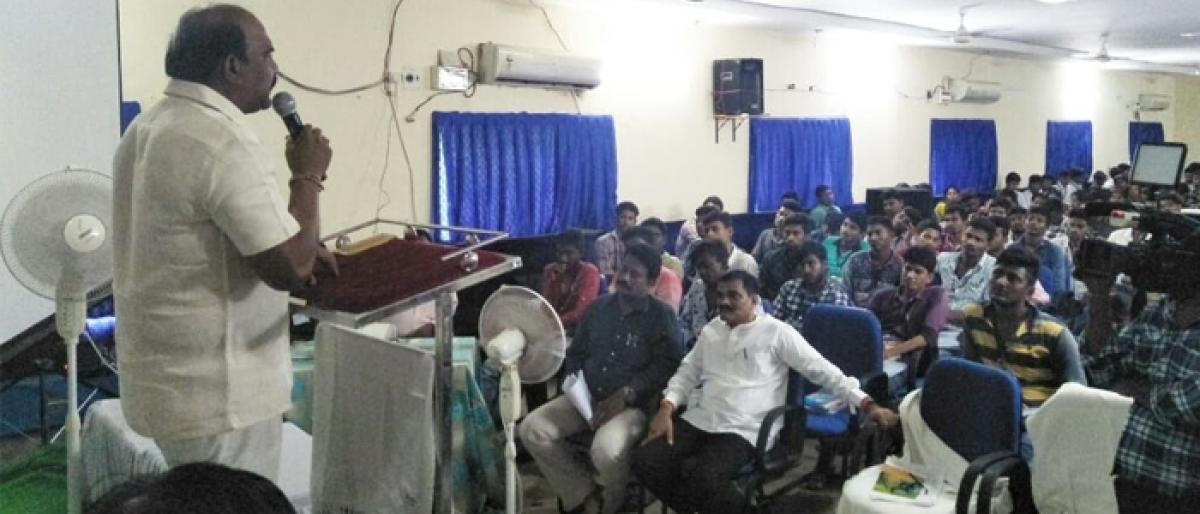 Highlights
Sports Authority of Andhra Pradesh SAAP director Yerra Venugopala Rayudu called upon the youth to achieve greater heights in life by setting goals
Samarlakota: Sports Authority of Andhra Pradesh (SAAP) director Yerra Venugopala Rayudu called upon the youth to achieve greater heights in life by setting goals.
Addressing the youth integration camp organised at TTDC (Territorial Development Centre) here on Wednesday, Yerra asked the youth to take care of personality development for achieving these goals in life.
The SAAP director also asked the youth to strive for eradication of social evils and blind beliefs from society.
East Godavari Youth Services district manager S Malli Babu presided over the programme.