Drones to lead war on mosquitoes in Guntur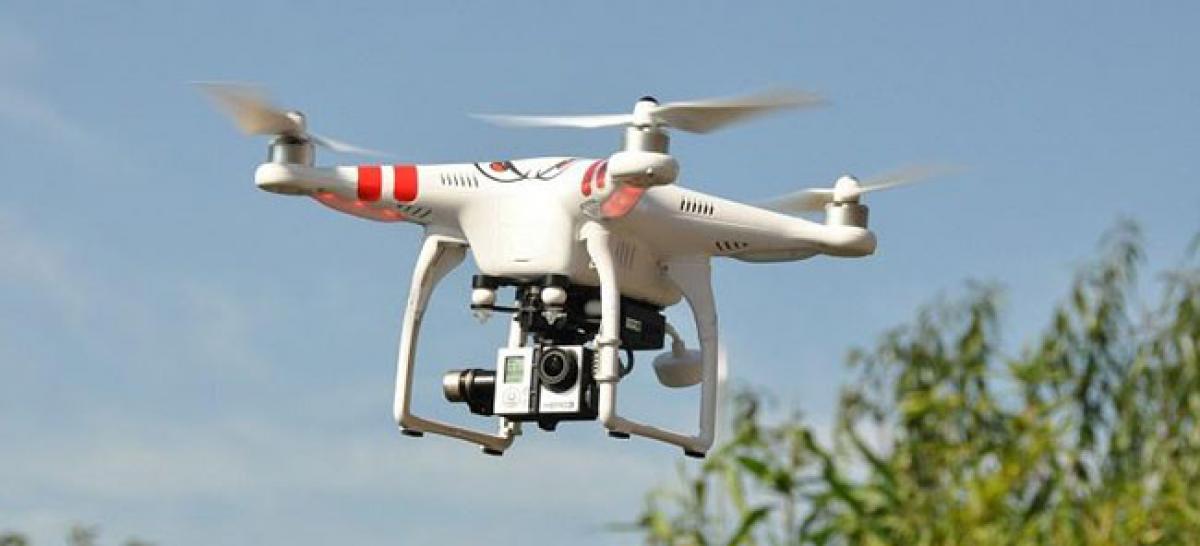 Highlights
The government plans to make use of drones in all municipal corporations and municipalities to survey new constructions and keep tabs on changes in the existing buildings, in a bid tomop up higher revenue for the civic bodies This will help check haphazard development of towns and also bring down corruption by officials
Guntur: The government plans to make use of drones in all municipal corporations and municipalities to survey new constructions and keep tabs on changes in the existing buildings, in a bid tomop up higher revenue for the civic bodies. This will help check haphazard development of towns and also bring down corruption by officials.
Sources in the municipal administration department informed that the government was already using drones in Eluru Municipal Corporation on a pilot basis and recently included Tirupati Municipal Corporation to use drones.
The municipal Corporations and municipalities every month will conduct a survey with drones with the drones to know new constructions. The revenue officials will compare old buildings list and new buildings, prepare list and impose property tax wherever applicable.
The highly placed sources informed that the government would use drones to take get photos of roads, sanitation, greenery etc. Based on the requirementsof the civic body, the agency engaged by the government conduct surveys and submit a report to the local body.
Following instructions by the Director of Municipal Administration, KKanna Babu, Guntur Municipal Corporation officials conducted a feasibility study test to use drones for conducting anti-larva operations in the drains.
GMC Deputy commissioner DSrinivasa Rao said: "We conducted a feasibility study to use drones for conducting anti–larva operations in the drains. A drone will carry chemical and spray it in the drains. A feasibility study has been conducted and a report sent to the government."