Rare fish Rampam Sora caught at Uppada sea coast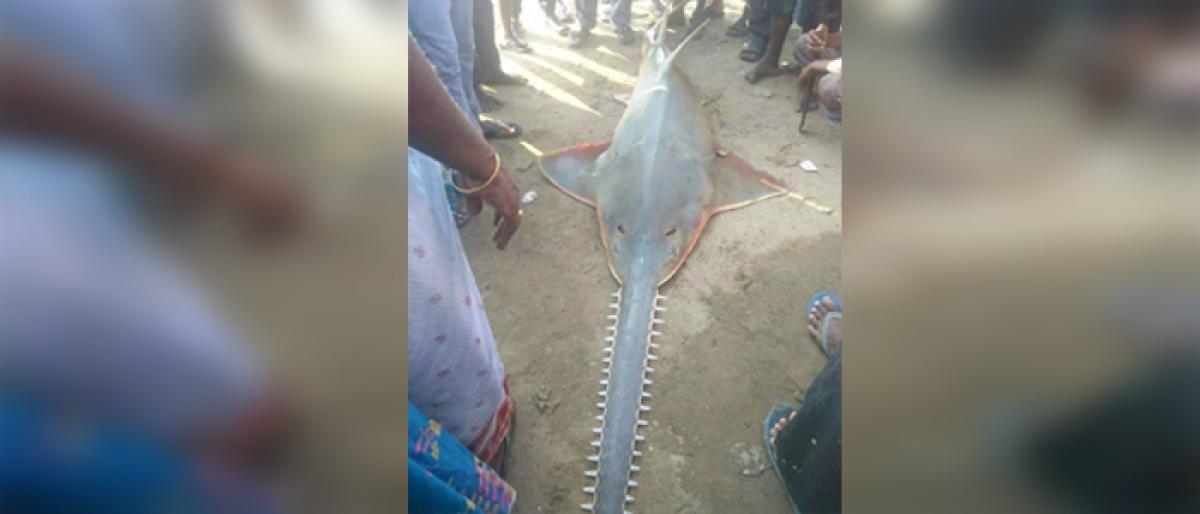 Highlights
A rear fish Rampam Sora weighing 60 kg was caught in net of fisherman Marada Nerella of Ameenabad at the Uppada sea coast on Wednesday
Pithapuram: A rear fish 'Rampam Sora' weighing 60 kg was caught in net of fisherman Marada Nerella of Ameenabad at the Uppada sea coast on Wednesday.
Locals thronged to the place to see fish with saw like nose.
Fishermen said that it will cut the nets with the unique nose.
It was sold for Rs 20,000 to a fisherman from Kakinada.