Happy Sunday turns 100 in Rajahmundry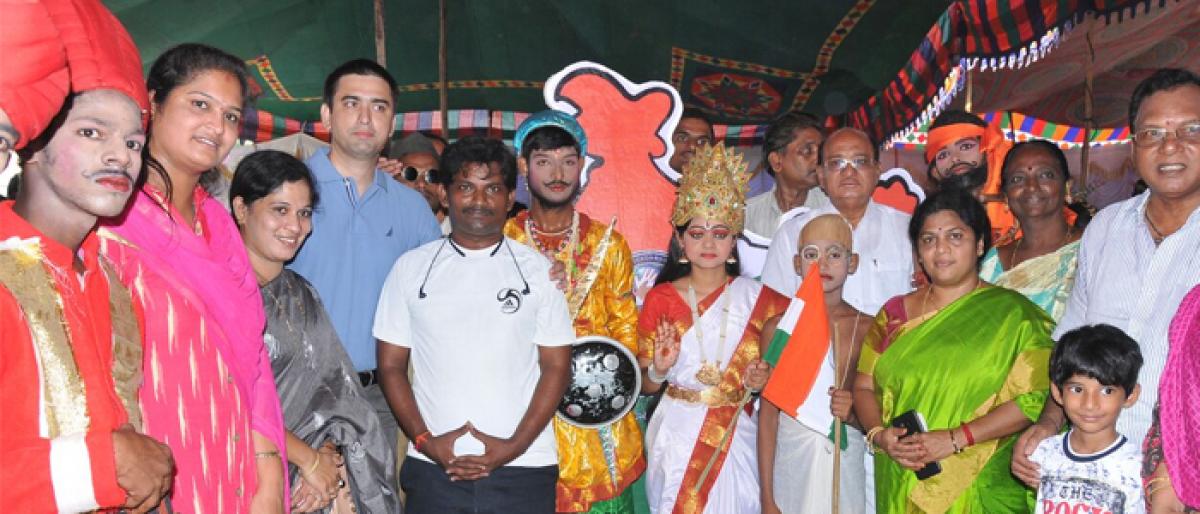 Highlights
The 100th Happy Sunday was celebrated with gaiety and pomp at Pushkar Ghat in which many cultural programmes were performed
Rajamahendravaram: The 100th Happy Sunday was celebrated with gaiety and pomp at Pushkar Ghat in which many cultural programmes were performed.
Rajamahendraavaram Municipal Corporation is conducting Happy Sunday continuously as per the directions of Chief Minister Nara Chandrababu Naidu.
Students of private, corporation and government schools participated in the programme and impressed the audience with their performances.
Participating in the programme, Rural MLA Gorantla Buchaiah Choudary said that conducting Happy Sunday continuously was not an easy task.
Happy Sunday gave opportunities to the students and youth to prove their talent in various forms.
He congratulated municipal corporation for celebrating 100th Happy Sunday and said former Commissioner BJ Raju stared and present Commissioner Sumit Kumar is continuing.
Commissioner Sumit Kumar said many students and youth were showing interest to participate in Happy Sunday programme every week.
One official of the corporation was entrusted the task of supervising the programmes.
He thanked the people for their cooperation for conducting the proagramme successfully.