SP M Ravi Prakash hands over aid to Home Guard's widow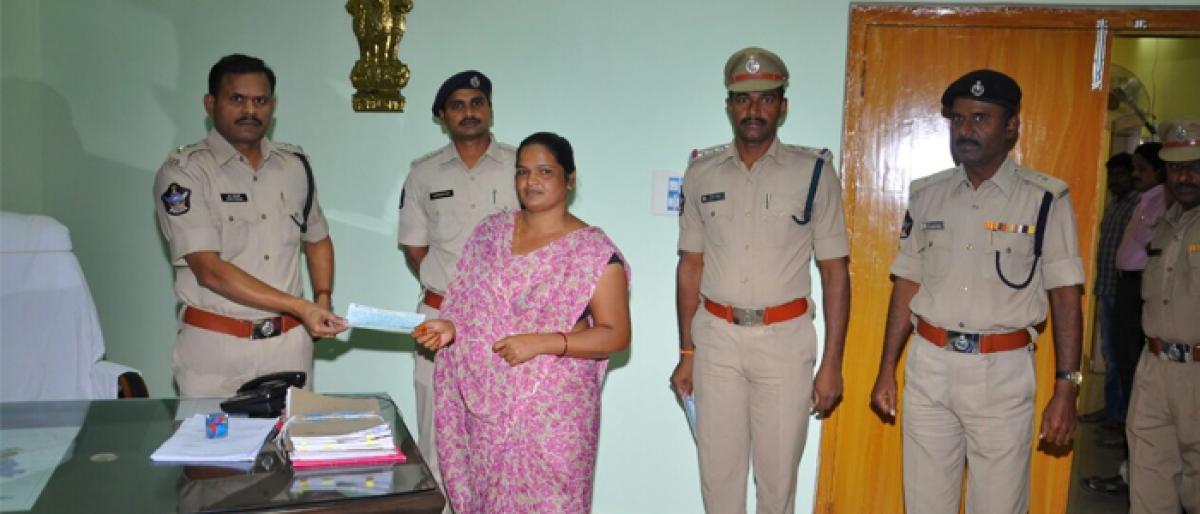 Highlights
West Godavari Superintendent of Police M Ravi Prakash has handed over cheques for Rs 324 lakh and Rs 329 lakh respectively to two widows of Home Guards R Solmon Raj and V Ramakrishna
Eluru: West Godavari Superintendent of Police M Ravi Prakash has handed over cheques for Rs 3.24 lakh and Rs 3.29 lakh respectively to two widows of Home Guards R Solmon Raj and V Ramakrishna.
The two Home Guards died of ill-health on April 24 and April 26.
The SP extended the financial help from the Home Guard (deceased and retired) Family Fund, which was raised by one day salary of Home Guards.
The Home Guards and police officials union appreciated the efforts of the SP in setting up of the fund to help the kin of the deceased Home Guards.