Not to make Srikakulam as burial ground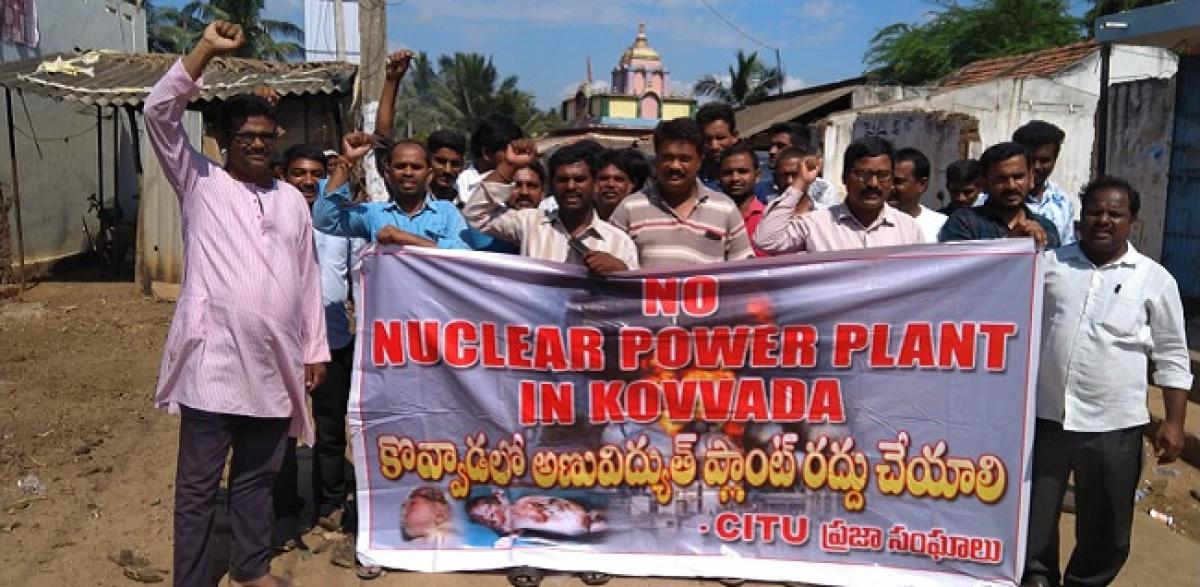 Highlights
Not to make backward and remote Srikakulam district as burial ground by establishing nuclear power plant NPP at sea coast village Kovvada in Ranastalam mandal opposed CITU leaders
Not to make backward and remote Srikakulam district as burial ground by establishing nuclear power plant (NPP) at sea coast village Kovvada in Ranastalam mandal opposed CITU leaders.
They organised a rally against NPP at Kotapalem village in Ranastalam mandal on Sunday. Speaking on the occasion CITU state vice president, Duppala Govinda Rao said that both BJP government at centre and TDP government in the state are colluded to destroy environment along the sea coast and in Srikakulam district as well. All the developed and
advanced countries are going back to nuclear power by winding up these plants but her our governments are trying to establish it at the cost of lives of people they lamented. They are creating awareness among NPP affected villages, Kovvada, Chinnakovvada, Jeerupalem, Tekkali, Kotapalem, Ramachandrapuram and Gudem villages. As part of it On
Sunday they took out a rally in Kotapalem village. These seven villages would be displaced completely.